Apple AirTag is making the buzz around us with its ability to track anything you own. Before you own one, there must be hundreds of questions running through your head as its most features are focused on the lates iPhone models. So, should you buy an Apple AirTag to track your belongings? Have more questions on Apple AirTag? Here is our complete Apple AirTag FAQ with all you questions answered under one roof.
Here we will cover almost every questions you have about a new Apple AirTag, its connectivity, and more.
Apple AirTag FAQ
We have sourced all questions related to Apple AirTag and answered them to our best here. We will keep answering more as you keep asking. So, here are the top 50+ questions answered as you have asked us so far.
What is an Apple AirTag?
Apple AirTag is the latest smart item tracker device from the tech giant for iPhone, iPad and iPod Touch users. Apple AirTag is one of the first Bluetooth tracker devices to come with an Ultrawideband chip for easy indoor finding.
What is the use of AirTags?
Apple AirTags are electronic trackers for your keys, backpacks, luggage, or anything, in case they go missing. You can connect the AirTag with your phone and then attach the tracker with your keys, for example, and find them anytime anywhere. There is an app on iPhone named "Find My" to help you find the AirTag.
What is Apple AirTags range?
Apple AirTag come with multiple connectivity options. The Bluetooth is the primary connectivity available for all iPhone models. You can make sound and locate AirTag over Bluetooth within 30-35 ft. The Ultrawideband connectivity for latest iPhone models lets you find the accurate position of AirTag within 50 ft distance. Although, the UWB works better within a 30 ft distance.
How much are Apple AirTags?
Apple AirTags are available to purchase from Amazon.com or Apple.com starting at $29.99 for single unit and $99 for a pack of four. If you are looking to purchase few for your family or friends, better go with the 4-pack option.
How do I use Apple AirTag?
You can use Apple AirTag if you are an iPhone, iPad, or iPod Touch user. The AirTag needs to be set up using your supported iPhone/iPad/iPod Touch to start using. After setting up the AirTag, you can attach the AirTag with anything you want to track. See our guide on how to set up Apple AirTag using your iPhone.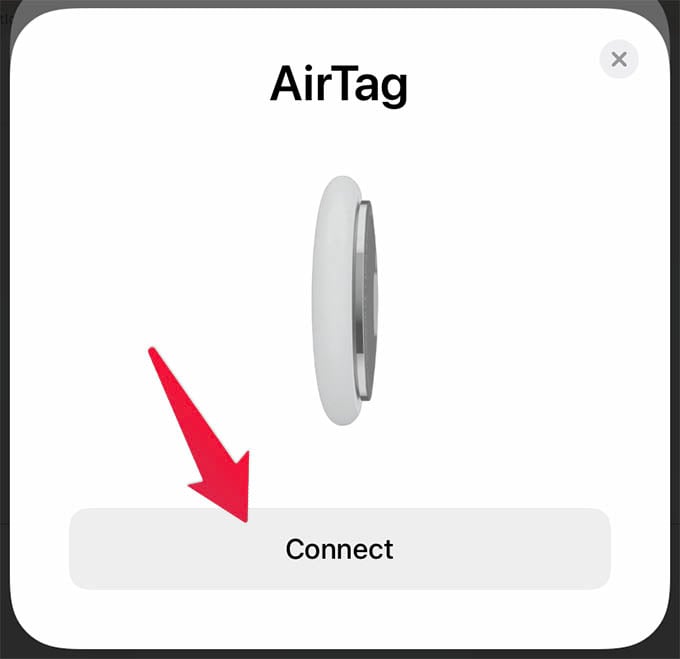 How do I attach AirTag with my keys, wallets, or anything?
Apple AirTag alone does not have a keyhole or a slot to attach with any items like keychain or wallets. Although, there are tons of AirTag accessories available out there to let you track everything including keys, wallets, sunglasses, baggage, backpack, and more. If you are still confused we have a list of the best AirTag accessories you should check out.
How do I give custom name to Apple AirTag?
When you set up a new AirTag, it will ask you to choose from the available names. You can select a name depends on where you are planning to use it. There are many options available from keys to bags. If the listed names are not enough, you can give a custom name for AirTag with a custom emoji.
How many AirTags can I use at a time?
Apple allows you to connect up to 16 AirTags to your Apple ID at a time. If you want to set up and use more AirTag, unfortunately, you will need a separate iPhone with another Apple ID signed in, so that you can use another 16 with it.
Are AirTags rechargeable?
Apple AirTags comes with a non-rechargeable CR2032 coin cell battery. Even though you manage to insert a rechargeable coin cell battery, there is no way on AirTag to recharge the inbuilt battery. You have to replace the AirTag battery once it runs out.
How long does the AirTag battery last?
Apple ensures a battery range of at least one year for the AirTag trackers. In normal usage scenarios, the battery range can be slightly lesser than one year. Either way, you will not have to worry about replacing the AirTag battery for nearly one year once you start using it.
What to do if my AirTag run out of battery?
If your Apple AirTag ever runs out of battery charge, you will get notification on your iPhone to take care of the tracker's battery. It will then show you instructions to replace the existing battery with a new coin cell battery.
Which battery does AirTag use?
Apple AirTags, unlike other Apple-ecosystem devices, does not use a proprietary battery cell system. The tracker uses a generic replaceable CR2032 coin cell battery to power up. Once the battery is inserted, it can even go for up to one year in one stretch. It is easy to find such batteries from a dollar store at cheaper rates.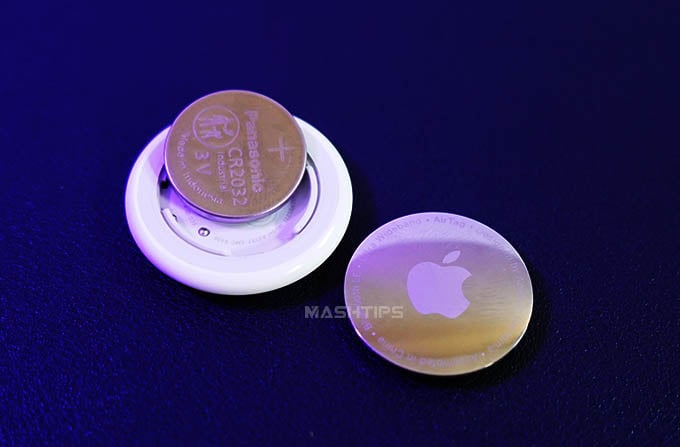 Does AirTag work with iPhone SE?
Even though Apple launched the AirTag first in 2021, it is designed with many iPhone models in mind, including iPhone SE, iPhone X, iPhone XR, iPhone 8 and more. There is nothing that can stop you from using an AirTag with iPhone SE.
Which iPhone models support AirTags?
If your iPhone supports iOS 14.5 or later, then the AirTag is for you. The following are the iPhone models that support Apple AirTags: iPhone 6s, iPhone 6s Plus, iPhone 7, iPhone 7 Plus, iPhone 8, iPhone 8 Plus, iPhone X, iPhone SE (1st Gen), iPhone SE (2nd Gen), iPhone XR, iPhone XS, iPhone XS Max, iPhone 11, iPhone 11 Pro, iPhone 11 Pro Max, iPhone 12, iPhone 12 Mini, iPhone 12 Pro, iPhone 12 Pro Max, iPhone 13, iPhone 13 Pro, iPhone 13 Pro Max, and all upcoming iPhone models.
Can you locate AirPods with AirTag?
Apple AirPods can be found using the Find My network if you ever lose it. AirTag has a more accurate tracking facility than AirPods, so attaching an AirTag with AirPods will be helpful to locate AirPod with AirTag easily. There are many AirPods cases with a carabiner on which you can attach an AirTag easily.
Why does Find My app says weak signal while trying to locate my AirTag?
If your iPhone says the signal is too weak while trying to locate your AirTag, try moving around a bit to get in range. If the issue still persists, there are many workarounds to fix AirTag signal too weak issue on iPhone.
Will AirTag work with Android?
Apple AirTags are designed to work within Apple ecosystem, that means it only supports iPhone, iPad, iPod Touch, and Mac devices. Even though the tracker does have a Bluetooth connectivity, there is no way on earth Apple is going to let you use AirTag with an Android phone.
How to find an AirTag if you lost an item?
Being an all-out item tracker from Apple, the AirTag makes it easy to find a lost item using iPhone. You can simply open the Find My app on your iPhone and locate the lost AirTag. There are two modes: precision finding and location finding.
With precision finding, you get the accurate position of the AirTag when it is in range. Say you lost your AirTag attached keys under the couch but you didn't know. Your iPhone will lead you to the couch and say "It's here" with the precision finding on AirTag. On the Other hand, the location finding will show you the current location of AirTag on the Maps.
Which iPhone models support AirTags precision finding?
The precision finding for Apple AirTag trackers is currently available only on iPhone 11, iPhone 11 Pro, iPhone 11 Pro Max, iPhone 12, iPhone 12 Mini, iPhone 12 Pro, iPhone 12 Pro Max models only. Also, all the upcoming iPhone models including iPhone 13 will support AirTag precision finding.
How loud can the AirTag make sound?
Apple AirTag can make sound when you want to locate the tracker easily. The AirTag produces noise at a sound level of 78.3dB, which is quieter than Tile Trackers, but still 50% louder than the iPhone's Marimba ringtone.
How to find your AirTag if it is not near you?
You can easily find an AirTag near you with precision finding or by playing sound. If your AirTag is not near you, open the Find My app, go to Items tab and select your AirTag item from the screen. You can find the AirTag's current location on the maps.
Can I set up AirTag with iPad?
Apart from iPhone, you can set up your new AirTags with iPad if you have a supported model. If your iPad runs on iPad 14 or newer versions, go ahead and set up a new AirTag with your tablet even if you have no iPhone.
Can I use AirTag with iPod Touch?
Just like iPhones, iPhone Touch devices run on iOS and have almost similar functionality. If you are an iPod Touch user and planning to get Apple AirTag to track your items, go ahead and buy some. Make sure your iPod Touch runs on iOS 14 or newer to set up a new AirTag with the device.
Can I set up AirTag with Mac?
Once you set up a new AirTag with your iPhone, iPad or iPod Touch, you can find its location from the Find My app on any device with the same Apple ID. You can see the AirTag location from your Mac as well, but there is no way as of now to set up a new Apple AirTag using your Mac or MacBook.
Can I use AirTag with Apple Watch?
Many latest Apple Watch models including the Apple Watch Series 6 come with a U1 chip for Ultrawideband communication. However, as of now, Apple does not allow you to communicate with your AirTag from the Apple Watch. That means, you cannot find a missing AirTag using Apple Watch. You need an iPhone, iPad, or iPod for that.
Can I find AirTag with HomePod or HomePod mini?
Apple AirTags are designed to work with the Apple ecosystem. but not every Apple device you have. That applies to the HomePod mini speaker and Apple Watches. You cannot find, make sound or locate your AirTags using Apple HomePod or HomePod mini speakers.
How to mute AirTag speaker or make AirTag silent?
Apple AirTags have inbuilt speakers to themselves to make a sound in certain circumstances. They help you find the AirTag by triggering sound from your iPhone. Also, the AirTag speaker makes sound itself if it is tracking someone for over three days, letting others know that 'you are stalking them' with AirTag. To mute AirTag or make the AirTag silent, you need to remove the AirTag speaker permanently. We have a complete guide to help you remove the AirTag speaker to mute sound.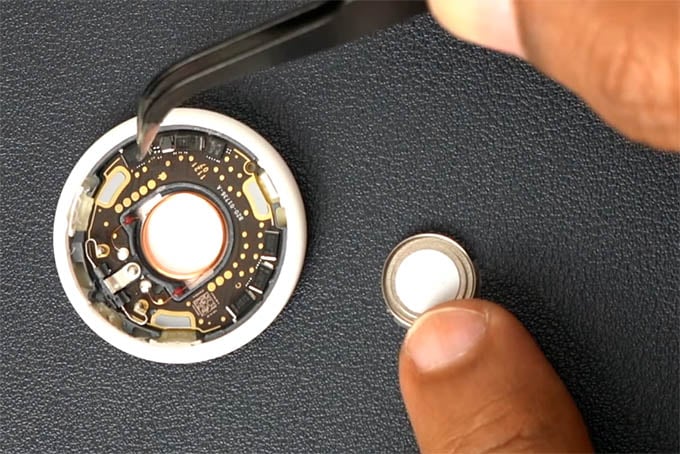 Tile or AirTag which is better?
Tile Trackers have been in the market for nearly a decade and the Apple AirTag is comparatively newer device to compare with. However, comparing both, Apple AirTag gives you maximum privacy, easiness to find, better battery and usability if you are an iPhone user. For Android users, Tile trackers are the best deal to go with.
Is AirTag waterproof?
Apple AirTags are IP67 waterproof rated, so they are designed to withstand 1 meter depth of water for up to 30 minutes. Being that said, it may survive underwater, but finding the AirTag while it is under the water would be tricky. The UWB signals will not be passed properly through water. Once an AirTag is lost in some deep waters, consider it lost.
What to do if you lost an AirTag?
To find a lost AirTag, you can go to the Item tab in Find My app and select the Find option. If the AirTag is near you and you are using a precision-finding supported iPhone model, lucky for you to find the AirTag quickly. Otherwise, you can use the Maps to find the current location of the AirTag. If your AirTag is lost in some distant place you can enable Lost Mode for AirTag so that others can find your AirTag and return it back to you.
What to do if you got a lost AirTag?
If you just got an AirTag that is supposedly lost from someone else, you can find the AirTag details using Find My app on iPhone. To do that, open Find My app, go to Items tab and select Identify Found Item. If you have an Android phone, simply scan the AirTag using the NFC reader on your phone to find more details.
How do I find owner of an AirTag?
If you found a lost AirTag and want to find out the owner of an AirTag, you can find its owner by scanning the AirTag with the NFC reader on your phone. If your Android phone is NFC-enabled, toggle on NFC from Quick Settings and hold the AirTag close to the top of your phone. A link will then popup on your phone and you can find the details of the AirTag owner from there.
Note: The owner must put the AirTag in Lost Mode first to let you see the owner's contact and message by scanning the NFC on AirTag. Otherwise, you will just see the serial number of the AirTag.
How to find serial number of an AirTag?
You can find the serial number of an AirTag by scanning the AirTag using an NFC-enabled smartphone. If your phone does not have NFC, you can find the serial number of the AirTag by removing the battery and looking inside the battery compartment closely. Among the printed information, you could be able to find the AirTag serial number that should look something like "HXXXXX7P0XV."
How to find if an AirTag is following me?
There is no manual way to find if an AirTag is following you. Apple built the AirTag with the privacy features to let you know about an AirTag if it has been noticed to be following you. Within few hours to 2 days time span, you will get an alert if you are using an iPhone. Otherwise, the AirTag will make a sound itself after three days to let you know that it has been following you.
What should I do if I found an AirTag following me?
It is very likely for people to use an AirTag to track others, see the places others visit. If you ever found an AirTag to be following you, you should immediately disable the AirTag to block its owner from tracking you again. To disable an AirTag, gently press and twist the metal covering anti-clockwise to open the AirTag. Then, pull out the coin battery from the AirTag. It will not track you thereafter.
Is there anything I can do legally if I found an AirTag following me?
If you found an AirTag following you for so long, you can confront the person who must have planted in the first place. If you are not sure whose it is, you can disable the AirTag by removing battery, note down the serial number and get to your local law enforcement. Apple has not disclosed anything about helping governments with finding the AirTag owners in stalking cases. We hope there will be some moves from Apple to help you anyways.
How to disable an AirTag?
There is no easy, one-click option to turn off or disable an AirTag. If you want to disable an Apple AirTag, remove the battery cover and pull out the coin cell battery from the device. This will disable the AirTag temporarily. Even though we do not recommend it, you can permanently disable an AirTag by destroying the tracker device.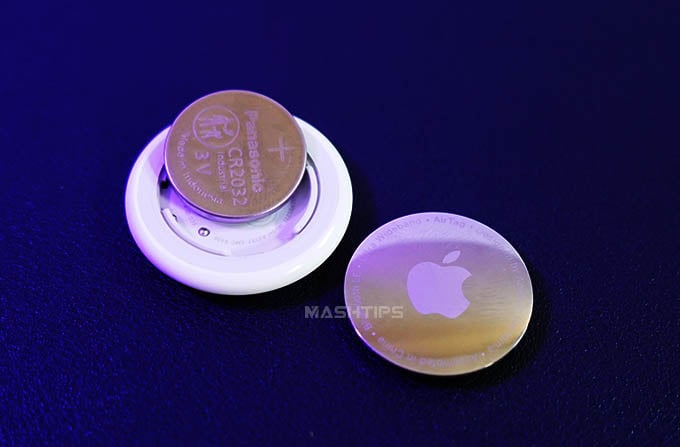 Can I reset an Apple AirTag?
Just like any electronic device, AirTag also has a reset option. The hidden reset option can be triggered by removing and reinserting the battery up to five times. But there are many things you should consider before you reset Apple AirTag. Check out our guide to hard reset Apple AirTag.
Can I track my car with AirTag?
Apple AirTag, just as much as it can track your key, the device can help you protect your car and track it in case it is stolen. You can hide an AirTag under the trunk or the seat of your car, which turns out to be the cheapest GPS tracker without a subscription for your car. We recommend you remove the AirTag speaker before putting it inside your car so that the carjacker would not notice its presence at least until you locate your car.
Can I track my bike using AirTag?
I was in search for a GPS tracker for my ebike, and it ended up with sticking an AirTag right underneath the saddle. Like I did for car tracking, I removed the speaker from AirTag and did stick to many bike to track in case of theft.
How do I track people with AirTag?
As much as you can track your belongings, it would be possible to track people using AirTag by putting the tracker inside of their bag or something. But, we have to warn you that it is illegal to track and stalk people without their knowledge. On the other hand, you can track your kids to ensure their safety by putting one inside their bag, but make sure you let them know about you following them.
Can I track my pets with AirTags?
One of the best things Apple AirTags could do for the pet parents would be letting them to track their pets. There are many cat and dog collars available online to attach the AirTag to your pets and track them wherever they go. If you cannot find any AirTag pet collars, check our AirTag accessories list for one.
Can someone else steal my AirTag and use?
If someone steals away your key or bag that has an AirTg attached to it, you could easily locate them. However, if they find out about the AirTag, it will be easier for them to get rid of the tracker. But, it not possible in any case for someone else to steal your AirTag and use it as their own. Once you set up an AirTag to your Apple ID, nobody can own it until you remove the AirTag from the Find My network.
Can I share an AirTag location with friends or family?
Once you link and start using a new Apple AirTag, you can find its location using the Find My app on your devices using the same Apple ID. Unlike the iPhone location sharing, there is no way you can share the AirTag's live location with friends or family. Besides, Apple may bring the feature in future updates.
Is it possible to track my luggage with AirTag?
You can put your AirTag inside your baggage or luggage to track its location and movement if you are worried about losing your things. Yes, it is possible to track yiur luggage with Apple AirTag.
How does AirTag update its location?
Unlike any other GPS tracker out there, AirTag does not have a GPS inbuilt to it. Instead, it uses ultrawideband communication to communicate with Apple devices in the Find My network wherever it passes through. Even though this would seem like a downside, Apple Find My network has over 1.65 billion devices all over the world and it is the biggest compared to the Tile network or Samsung SmartTag network.
How often does AirTag update its current location?
When the Apple AirTag is in an optimal condition to communicate with Apple devices in the network, it is found to be updating its current accurate location every 10-15 minutes.
Why can't I set up new AirTag with my iPhone?
There are many reasons why you cannot set up a new AirTag with your iPhone including, it is already registered to an Apple ID, it is not enabled correctly, or something else. Go ahead and look at our troubleshooting guide to fix the Apple AirTag setup not working properly.
Can I give my AirTag to someone else?
Just like any other electronic device you buy and use, it is possible to give away or sell your AirTag to someone else. Before giving your AirTag to someone, make sure you have removed the AirTag from your Apple ID (Find My network) and hard reset AirTag.
How do I remove AirTag from my Apple ID?
Apple ID registered to the AirTag can be removed only from the Find My app. To remove your AirTag from your Apple ID, put the tracker near the iPhone, go to Find My App > Items > Your AirTag > Remove Item and proceed to remove the AirTag. Once done, you can connect the AirTag to your iPhone again, or give it to someone else so that they can.
Are there any better Bluetooth trackers like AirTag for Android users?
Apple AirTag is not the only Bluetooth tracker you could buy to track your keys, bags, luggage, and more. There are many other Bluetooth trackers out there, most of them which are cheaper than AirTag and compatible with Android and iPhone. Have a look at our list of the best AirTag alternative trackers in case you do not mind.
If you are already using an Apple AirTag or planning to get one, this FAQ will definitely help you get answers for most of your questions. If you still could not find what you were looking for, feel free to shoot the questions using the comment box below to get them answers soon.