While you away from home or you want to invite somebody to your home, it is easy to guide them with your street address and zip/pin code. You can text the street address and let them search in any map app like Google map, Waze or Apple map based on their choice. It is not easy to describe your location while you away from home and staying in an unknown location or a street. Even you may not have a correct address or street name to share with your friends in these kinds of situations. Even though you have location details, that may not be accurate and not enough to guide your friends to you with this inaccurate address.
This workaround helps to share current location or a particular street with your friends or family through the map apps.
How Can you Share Location in Google Maps?
Google Map, one of the most famous apps among smartphone users, offering a lot of nice features. When you deal with Google Map to share location (check here to measure distance with Google Map), you have to pin the required location as the first step. Once you pin it, you can see a small pop-up at the bottom of the map.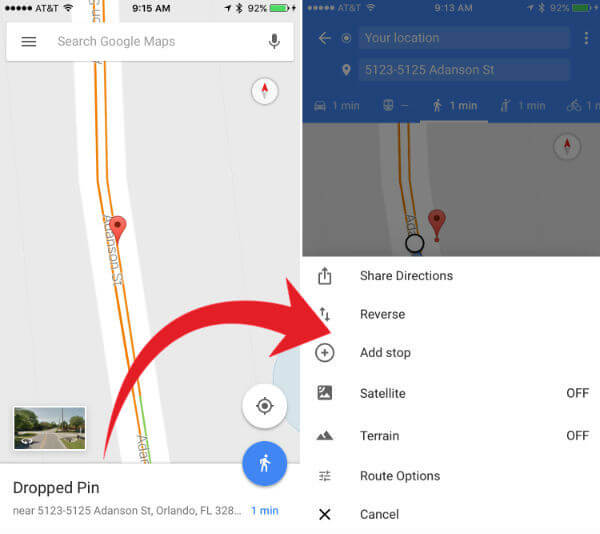 This bottom bar will show you the location you pinned on the map. Tap on that bottom pop-up to expand that window. The expanded window, you can see the options to save, label or share the map. Now tap on this share icon to open the share apps on your phone. Based on your phone settings and apps on your phone, you can see multiple apps available to
share location like WhatsApp
, iMessage, etc.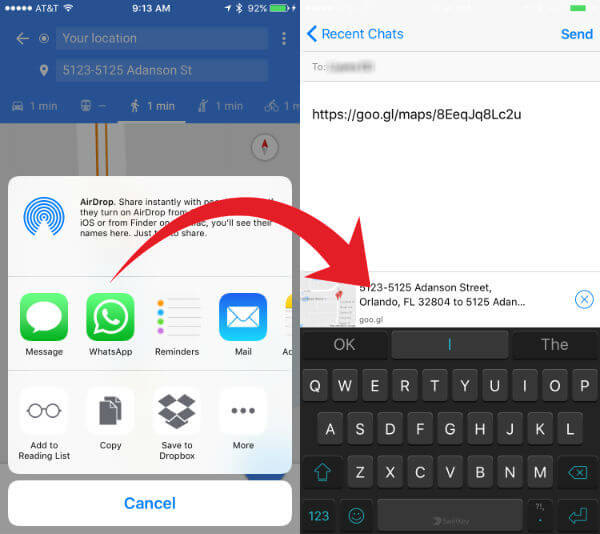 Please select the apps you want to use to message your friend, and once you tap on any of these apps, you can see the location automatically copied to your message window. Now you can send the location to your friend with a few more taps on the message app and they can locate you.
Related: The offline map concept is good is if you have a low data plan or when you use the map in a place where you can't access the internet through your mobile data or WiFi. Please see the workaround to Get Waze and Google Map Offline to Save Mobile Data.
How Can you Share Location in Waze?
Waze is the one of the world famous community-based map application from Google. There are options to save an offline version of the required location in Google and Waze map app that can save your date while on the road.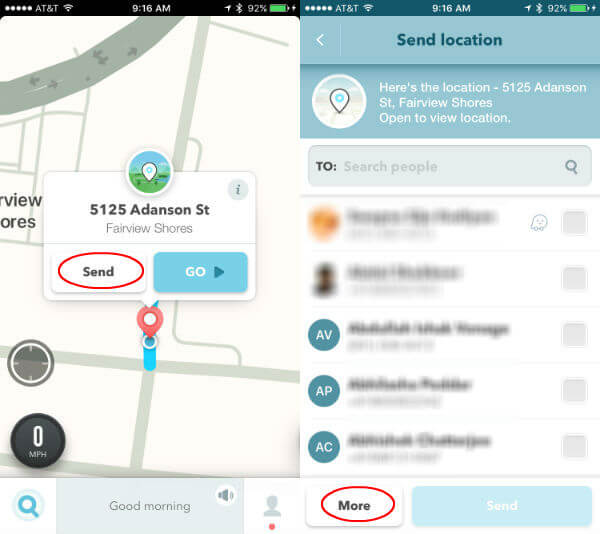 To share your location on Waze, open Waze app on your smartphone, and tap and hold on the map app to pin a location. When you pin on a map, the pop-up window will give you two options, "Send" and "GO" buttons. Tap on "Send" button; this will open the Send Location screen on Waze map.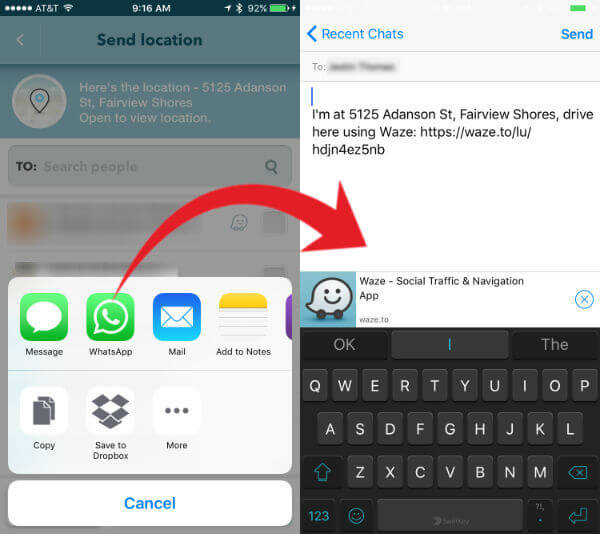 Tap on "More" button on the bottom left of the screen to get more apps to send the message. Please select any one of the messaging apps according to your choice to send your location to your friend.
Related: How to Share Live Location on iPhone with Message Apps?
How to Share Location in Apple Maps on iPhone?
Apple Maps workaround is only applicable for iOS users. Unfortunately, Apple Map is not available on any other platform. However, with Apple Maps, it is easy to share the location with other users.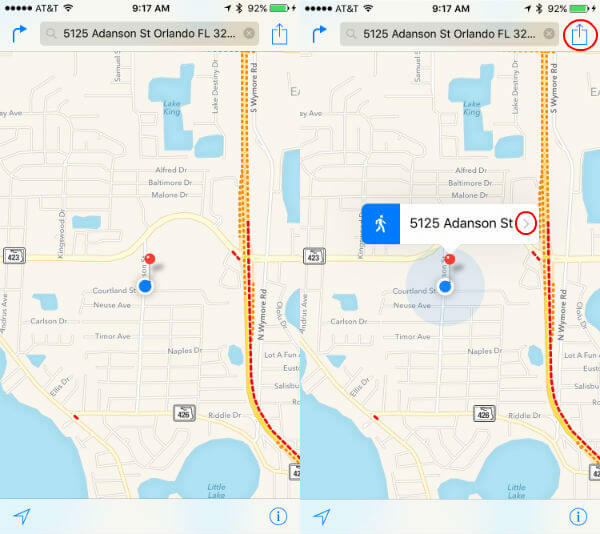 Since this is from Apple Map, there is no point for sharing the location for Android or Windows users. To share the location on Apple Map, tap and hold on the map to select the location you want to share until you see a small popup screen.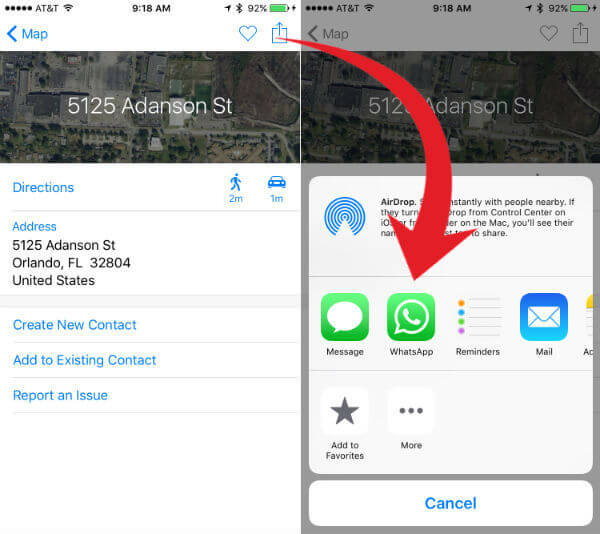 Now tap on the right arrow of the box to open the next window that will describe the details of the location. Tap on the top right corner arrow button to open the share options. Now you can see the message apps to select and send the location to your family and friends.
See More Google Map Tips: 10 Best Google Maps Navigation Tips you Must Know
When you are in these kinds of situations, your best bet is to share the location as coordinates. Modern map apps are using these GPS Coordinates or Latitude and Longitude to describe the location with more accuracy. As long as you have a smartphone with any of the map app like Google Map, Waze or Apple Map app, you can easily share the accurate location just by a few taps on your phone. Let us see the step by step instruction to share the location with these map apps.
You can buy the dedicated offline maps that can purchase for your Android phone or tablet. These Free Offline Android Maps can convert your phone or tablet into a dedicated GPS device without spending money on the data plan. This Map sharing workaround will save a lot of time while sharing your location with your friends. Especially you are hurry or driving, this location sharing is quite easy and few taps away rather than typing the entire location address on message window.