The Parental Control devices are built to control the home network, see the bandwidth usage, and see the internet activity of the home network. These WiFi devices are ideal solutions for parents who want to control the internet and limit the website that can access the kids. Most of these Parental Control WiFi devices are coming with iOS or Android App that can be used to control the device and access all device features through the app. The internet blocker devices can be used as a firewall, limit data use, block contents and even set filters on the device level.
Here, we have compiled a list of some of the best parental controller devices that guarantee peace of mind.
Circle with Disney
The Circle With Disney is quite compact and comes in a small box design. Circle with Disney is one of the most trusted parental control devices to hit the markets. With this internet blocking device, you can keep an eye on the activities of your kids online. You can keep track of your kid's online data by connecting this parental control device to your iPhone or Android. This internet blocker keeps a log of online data and provides you results based on time spent and sites visited.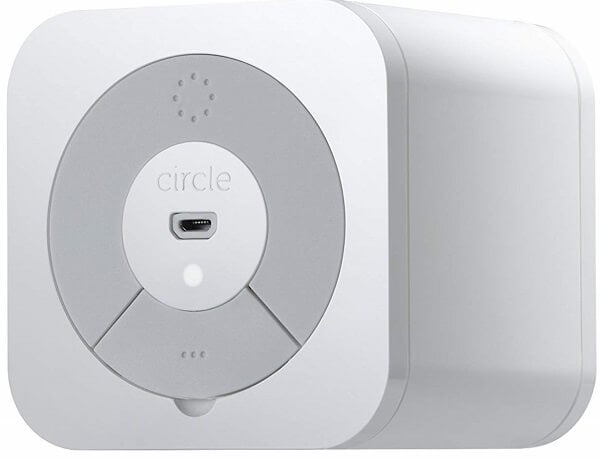 With this internet controller, you can set data limits, block contents and even set filters at individual device levels. You can also pause or inhibit the data connections to a particular IP address or addresses. A thing to keep in mind is that you need a compatible router to get its complete advantage. The Circle with Disney works on two lithium-ion batteries. This makes it quite portable and easy to use.
Buy Circle With Disney from Amazon
Google WiFi Router
Google WiFi doesn't need an introduction. It's the simplest, value for money WiFi mesh system yet, that's available online. This parental control system and WiFi router provide a reliable signal strength throughout your home with Mesh Network. Google WiFi can block unwanted content and block websites and help you keep track of your online activities. There are many other features offered by Google WiFi. You can also keep an eye on the bandwidth fluctuations and helps to set data usage limits for your devices.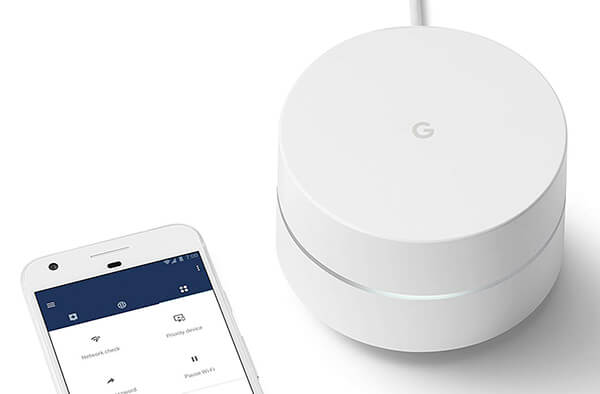 With the help of the free Android or iOS app, you can control the devices, set the time limit for internet usage, see bandwidth usage by devices, etc. Moreover, if you need a wired connection, Google WiFi's Gigabit Ethernet Port is there for you. This Ethernet port helps you convert your wireless connection into a wired connection.
Buy Google WiFi from Amazon
Gryphon – Advance Security & Parental Control Mesh WiFi Router
This Mesh WiFi system offers security protections and parental control. The Tri-Band WiFi router offers Hack Protection, Intrusion Detection & ESET Malware Protection, etc. The WiFi router can cover to 3000sqft of the wall to wall coverage for each device. You can extend your coverage with additional units.
You can control the device with the Android and iPhone Gryphon app. The app built with the controls for advanced parental controls. The parent controls offer content filtering, access to the browsing history, schedule for bedtimes, screen time limit, etc. There are additional controls to enforce safe search, safe youtube, etc.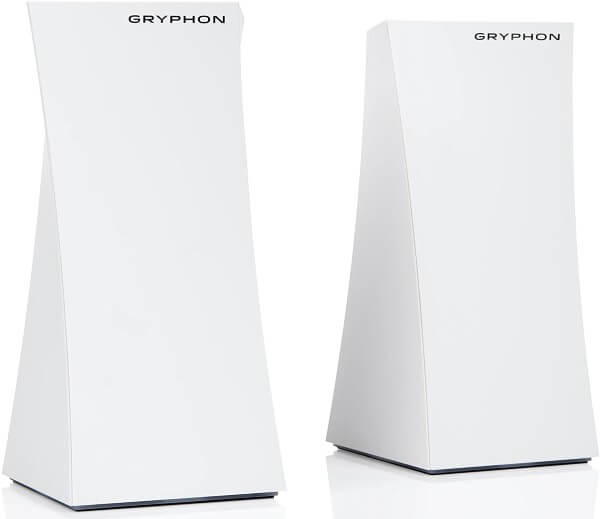 Note: The Advanced Internet Protection Subscription is only free for the 1st year and you have to pay $79/yr (optional) if you want to continue.  The additional Parental Control System on the Go charge $4.99/mo after three months and that can control up to 5 devices simultaneously.
Buy GRYPHON Parental Control Mesh WiFi from Amazon
KoalaSafe Wireless Router
The next one we got is the KoalaSafe smart wireless router. It features parental controls and profile settings. This Parent Controller Device helps you keep an eye on your kid's internet whereabouts. This cool router lets you get access to your family's internet usage. In fact, it can block internet services to a particular IP user or device. The koalaSafe parental controller also blocks inappropriate content and spams from your kids.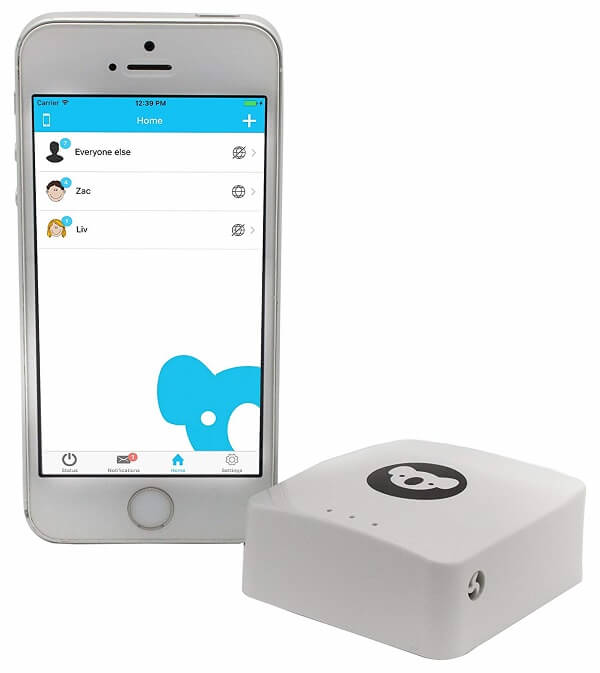 You can set up the profiles and limitations by downloading the KoalaSafe mobile app from the Play Store or the iOS Appstore. The app gives information ranging from the usage time, sites visited, data usage and much more. It works both as an ethernet source as well as a wifi router and offers good data speeds. As this device is a router, the powering is through the AC mains.
Buy KoalaSafe wireless router from Amazon
Fingbox Home Network Monitor
With the Finbox network tracker, you can detect and control your kid's activities over the internet. The device functions as a security module by keeping track of who visited your network. It sees to it that phishing and spying are never encountered. Also, you can keep an eye on the connected devices in the network, bandwidths fluctuations and set usage limits for your devices.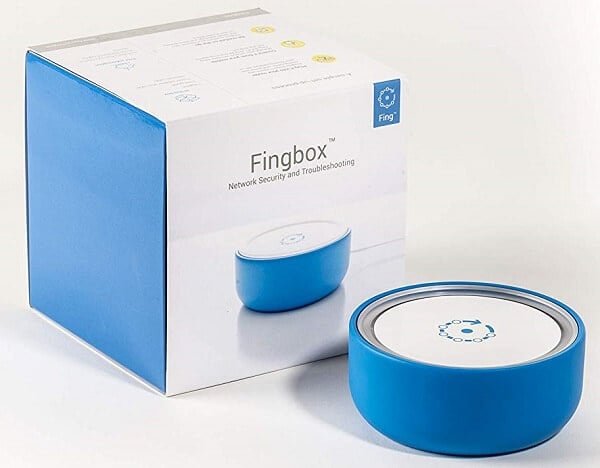 Moreover, you get warnings on network weaknesses and loopholes that could lead to virus attacks. Like most parental controllers, the Fingbox blocks spam and inappropriate content for you. You can also get your network stats and website visits through the dedicated Android and iOS mobile app. As the Fingbox doesn't need any configurations, it works well with your existing network.
Buy Fingbox Home Network Monitor from Amazon
Roqos VPN Router
The Roqos router is a generic internet router that provides parental control options. The add on VPN feature helps to create a secure browsing atmosphere in public networks. Roqos protects your privacy by creating a secure connection from your phones or laptops. You can get access to your network stats on Android or iPhone with app.

The parental protection system present in the router protects your kids while they are browsing. You can set up data limits, block unnecessary contents and inhibit access to sensitive websites with ease. Moreover, the proxy blocking servers block proxy servers without even giving your kid a hint on what's going on. You can get network stats, usage data, and website visits by logging into the Roqos VPN portal.
Buy Roqos VPN router from Amazon
HomeHalo WiFi Router
The HomeHalo WiFi router's the next one on our list. It is one of those reliable routers that provide protection for the home network throughout the day. HomeHalo can block spam messages and other contents within a tap. All you need to do is to download the HomeHalo app on your phone. The app is available on all leading mobile platforms. In fact, this internet blocker works well with both the wired and the wireless connections.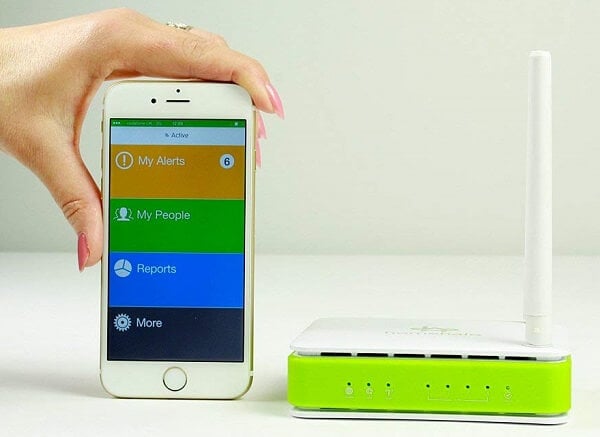 Within the app, you can set
security profiles, view data stats
, and view list of visited sites. Moreover, you can restrict net connectivity to all or based on a
specific IP address
. The HomeHalo WiFi router also guarantees superfast data connectivity up to
300Mbps
. The wifi connectivity can accommodate around
5 users
.
Router Limits Safety Router
The Router Limits parental controller device is a plug-in router.
This internet controller comes with parental control settings to keep an eye on the kid's internet activity
. It gives you access to
data stats
and features
IP and proxy blocking
facilities.
You can also schedule website blocking and block any websites or contents for a specific user
. All you need to do is to plug in the device with your existing WIFI router.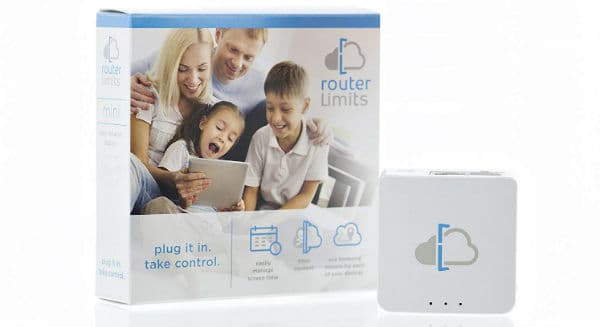 The Router Limit router can pause the net connectivity and collect usage stats and browsing history within seconds. The usage and other data are available in the Router Limit's mobile app. The app is available for both Android as well as iOS.
Dojo Smart Internet Safety Device
The Dojo parental controller device is to make sure all your smart devices are working great. Dojo is a virus blocker protects all your devices from malware and keeps your children safe while they are online. This Smart Internet Safety device has an efficient scanning technology that gives you peace of mind always. The setup is quite simple as all you need to do is connect it into your WIFI router. The small pebble design adds a pretty good shine to your wifi router and makes it rather eye-catchy.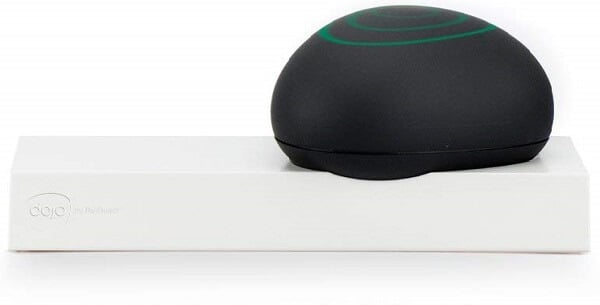 The dojo provides internet usage stats and
website history
on your phone itself with 
Dojo Security app
.
The app is available on both the
Android and
iOS platforms
.
The device detects and blocks the virus. Dojo

 inhibits WiFi access to certain

IP addresses and

 

websites

 with ease
.
What's more, it adapts to your networks and enhances
WiFi performances
according to the conditions all the time
.
Cujo Internet Safety Device
The Cujo Al internet security device comes with 
security algorithms
that protect your devices from malware
. This Parent Control WiFi device keeps an eye on all your connected devices and checks for virus threats. The new algorithms are responsible for providing a
safe browsing environment.
 This

internet safety device

 keeps hackers and phishing at bay and keeps your devices clean. The Cujo recognizes and manages both the wired, as well as the wireless connections.
Cujo's parental controller keeps an eye on your kid's safety while they're online
.
This parental control device comes with other features like
website blocking, schedule usage, and IP blocking
.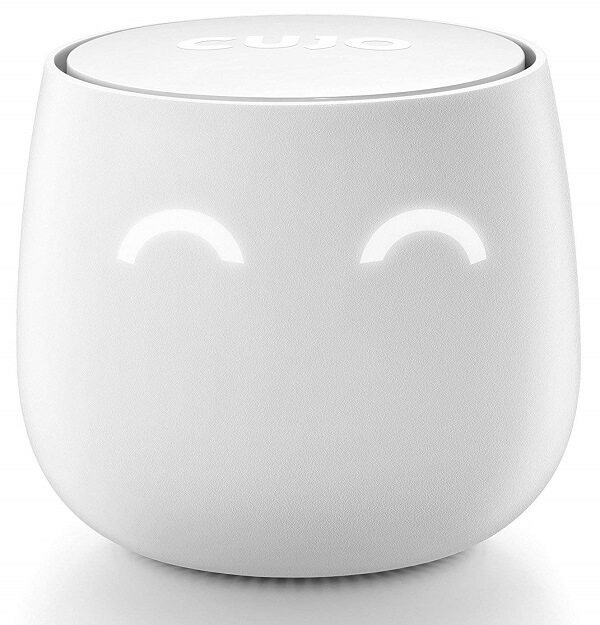 The schedule blocking feature comes handy when your kid's getting too much addicted to the internet

. You can block unwanted content and
servers
from your kid's reach. The internet security device sends out usage data and gives you suggestions based on your internet activities.
The modern algorithm analyses your internet connection and gives you data stats with prior
time and
duration
per website
.
Although it's a security gateway device, it acts as an enhancer and ensures that your data speeds never get affected
. You can connect the device with your router through an
ethernet cable.
The installation is quite simple and you don't need external power supplies.
Buy Cujo Internet Safety Device from Amazon
The internet's filled with all kinds of crazy stuff. But yet, we have to accept the fact that its good as well as bad. The truth is that our kids are much addicted to the net than ever and yeah it's a good place for infotainment and stuff. But yet, our kids are far more vulnerable to malware and inappropriate content. Hence, it's high time to create a safe zone for our kids while they are browsing.
It is always important to keep any on your kid's safety. The internet is getting bigger day by day and it's growing into a virtual world for kids. To make sure your kids are safe online, its always necessary to equip your home network with a parental controller. We've compiled some of the top internet safety devices that provide you with data stats, website history, and much more. These internet blockers come in a reasonable budget and its high time you consider one for your home.