Amazfit Bip is being the favorite smartwatch of iPhone and Android users. you can do various things with it, from simply tracking your activities to controlling your phone. You can actually control your Google Home speaker using Amazfit Bip or Bip S easily.
Let us see how to control Music on Google Home using your Amazfit Bip.
Control Google Home Music Playback Using Amazfit Bip
Amazfit Bip has a music controller for your phone. You can connect the smartwatch with your Android or iPhone to control music. We are going to use the same music controls to control Spotify Music on your Google Home using the Amazfit Bip smartwatch.
For this, you need to link Spotify to your Google Home speaker. Keep your Amazfit Bip paired with your phone over Bluetooth. Also, make sure you use the same Spotify account and the same Wi-Fi network on your smartphone as well. Let us begin.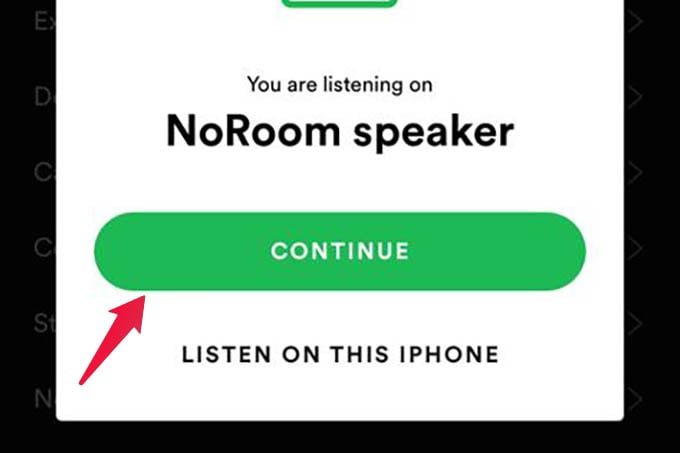 Ask Google Home to play some song,
Hey Google, Play Music/Playlist on Spotify.
When the Google Home speaker starts the music, open the Spotify app on your phone.
Tap Continue on the popup window that says you are listening using the Google Home speaker.
Now, minimize the Spotify app.
On your Amazfit Bip, swipe from right to left, to open the Music control window.
If you cannot find the music window there, click on the side button.
Choose Music from the menu.
Use the on-screen buttons to control music playback and volume of Google Home speakers.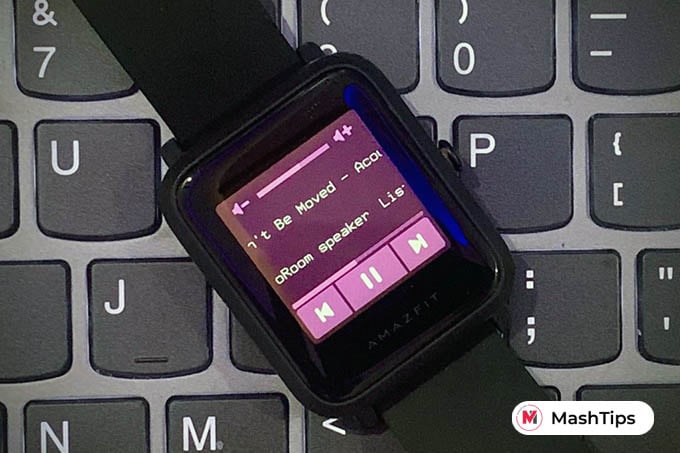 You have to keep the Spotify app running in the background on your phone. Amazfit Bip uses the player controls on your iPhone or Android phone here. It works the same way as you can control the Spotify music on Google Home using the app on your phone.
Related: How to Play Spotify on Alexa Devices
Keep in mind that you cannot connect two Bluetooth devices to the phone at once. So, there is no way even if you are thinking of a way to control music on Google Home using Amazfit Bip while streaming songs from phone to speaker over Bluetooth.
As of now, you can control Music on Google Home with Amazfit Bip if you stream using Spotify. You cannot do the same with YouTube Music or any other platforms.