Chromebooks are lightweight in all aspects, especially with the availability of web apps and Android apps. If you just moved from Windows PC to Chromebook, you must be missing tons of apps you used to work with. There are many apps you can use on your Chromebook that work and feel the same as the Windows apps.
Let's find out the best Windows apps alternatives for Chromebooks you can use.
Office Alternative – Google Docs Editors
Microsoft Office is probably the suite of apps that keeps people tied to Windows unless you want to switch to a Mac. Microsoft Office suite is not available on any platforms other than macOS. This means that even with Linux apps support, you won't get MS Office on Chromebook.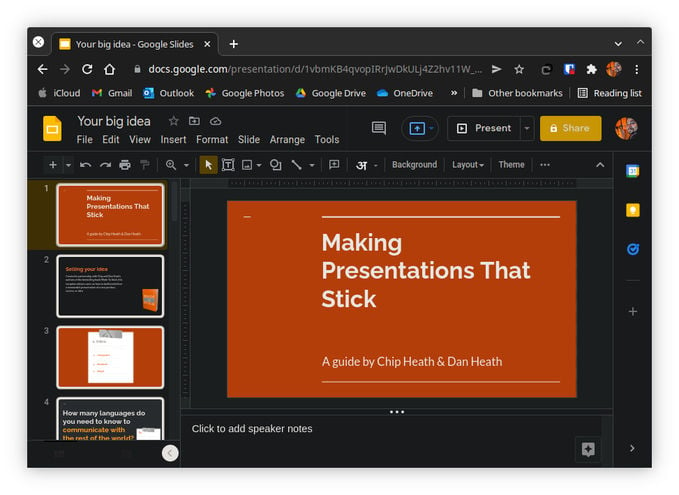 You probably don't really need a full-blown Office on Chromebook, either. Most people don't realize that they only require some basic functionality to create Word documents, Presentations, and Spreadsheets. Google Docs, Google Slides, and Google Sheets are web-based alternatives to Microsoft Word, Microsoft PowerPoint, and Microsoft Excel. With the Google Docs Offline extension for Chrome, you can use it offline as well.
If you really require Microsoft Office, the web-based Office 365 is available as well.
Get: Google Docs (Free)
Notepad Alternative – Text
Notepad on Windows is a simple text editor with not many features. Most text editors on the market today offer better functionality and a more modern design. Frankly, you're better off using any Notepad alternative than Notepad itself, even on Windows. Text is a wonderful and aesthetic alternative to this Windows app on Chrome OS. Text works offline and opens as a separate window instead of a browser tab. The app itself offers tabbed browsing, so you can open multiple text files at once.
Get: Text (Free)
Related: These Power Saving Tips for Chromebook Will Extend Battery Life
Photoshop Alternative – Pixlr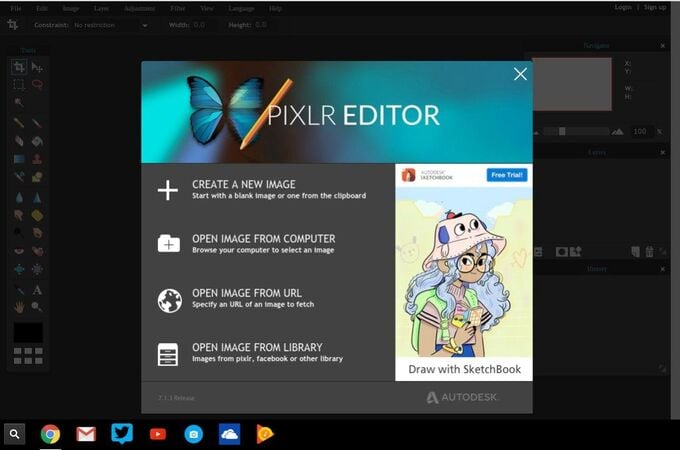 Adobe, like Microsoft, only makes apps for Windows and macOS when it comes to the desktop. Even with Linux app support, Photoshop isn't officially available on Chromebooks. Pixlr is one of the best options out there. It's a web app, which you can open in a browser tab. If you prefer a more app-like experience, you can click on the Chrome menu button, go to More tools and Create shortcut.
Get: Pixlr (Free)
Thanks to Android apps, though, you also have access to much simpler, user-friendly apps such as Snapseed and Picsart. If you want something more versatile, installing GIMP, which is a Linux app, is your best bet. To install GIMP, open the Linux terminal app and enter the following command.
sudo apt-get install gimp
OneNote Alternative – Google Keep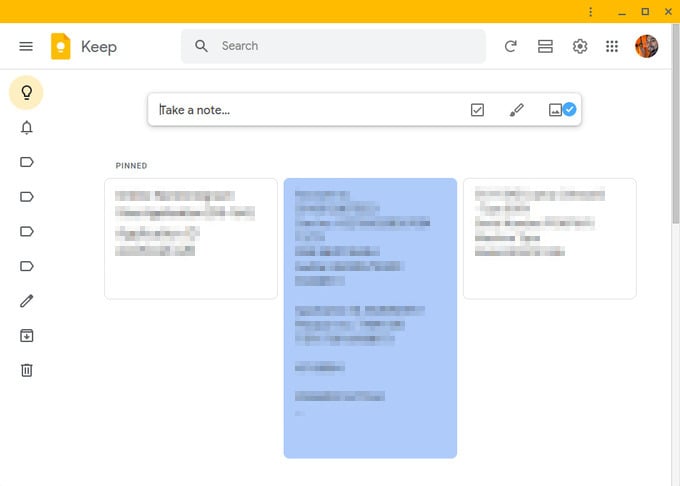 OneNote is the note app from Microsoft for taking notes from your desktop quickly and syncing across your devices. If you just want a lightweight notes app, Google Keep is better than anything else. While Google Keep is a website, you can turn it into a regular app-like experience. To do this, click on the three-dot menu button on Chrome and select More tools > Create shortcut.
For more advanced alternatives, you can similarly use Evernote or Standard Notes. All of these are also available as Android apps, so is OneNote, for that matter.
Get: Google Keep (Free)
Related: Best Tips to Customize Chromebook And Make It Your Own
Outlook Alternative – Gmail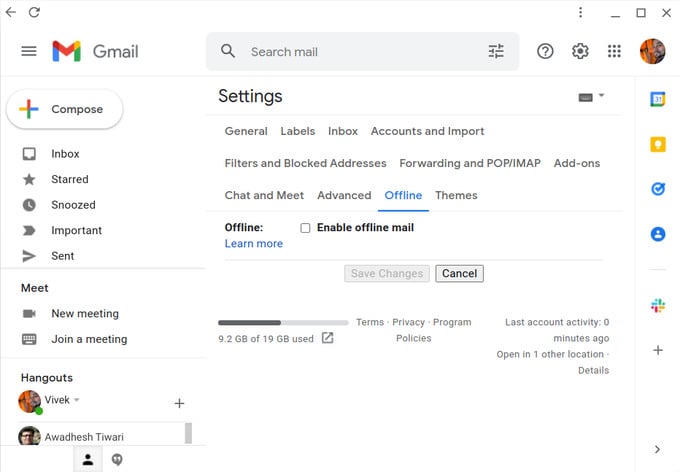 Most Windows users probably use Outlook as their default email client, especially those in the professional fields. Gmail is not only a good alternative to the Outlook mail service, but it is also a good Outlook alternative for Chrome OS. Gmail works offline pretty good as a Chromebook email client. 
To enable Gmail offline mode, go to Gmail offline settings. You can turn on notifications, and it's practically like having a mail client. Obviously, any sent emails will not actually be sent until you're online.
Get: Gmail (Free)
Calendar Alternative – Google Calendar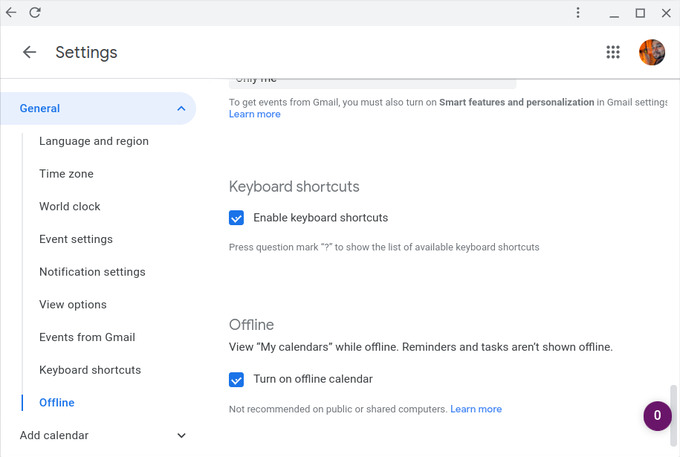 This one is not hard to guess. The best alternative to the calendar app on Windows for Chrome OS is the Google Calendar. Like most Google services, it is a web app that opens in the browser. But by clicking the menu button and going to More tools > Create shortcut, you can turn it into an app. And just like Gmail, the calendar works offline as well.
To enable Google Calendar offline mode, go to Settings and click on Offline in the left navigation column. Here, check Turn on the offline calendar and then reload.
Get: Google Calendar (Free)
Photos Alternative – Google Photos
Once again, this one is a no-brainer if you've used Google Photos on Android. Unfortunately, and understandable, Google Photos does not work offline. It would have to download your entire photo library for that, and it does not even do that on Android, with a native app.
Google Photos needs you to stay connected, but you can download your photos and view them offline whenever you want. Another option is to install the Google Photos Android app.
Get: Google Photos (Free)
Related: How to Hide and Lock Photos in Google Photos
Let's be honest, you probably won't find alternatives to all Windows apps on Chrome OS. Windows is very popular and there are a ton of apps that are not even available on macOS. But the apps mentioned above are very commonly used, and they do have good or even better alternatives for Chromebooks.