Android OCR apps can convert scanned images to text, and that is coming in handy in this digital world. The converted text will be in word format, which can be printed or saved as a word file. There are a bunch of best Android OCR Scanner apps available that can utilize to convert your bills, documents, warranty cards, or even hard copy books into digital format.
Here we pick the list of best Android OCR apps to help you to convert your books and other printed documents into digital format.
Android OCR Apps to Convert Image to Text
The OCR (Optical Character Reader) technology integrated with Android apps  (built-in with Google Lens) can convert the scanned image of a text page to a word file instantly without the hassle of typing the entire content down again.
CamScanner – Phone PDF Creator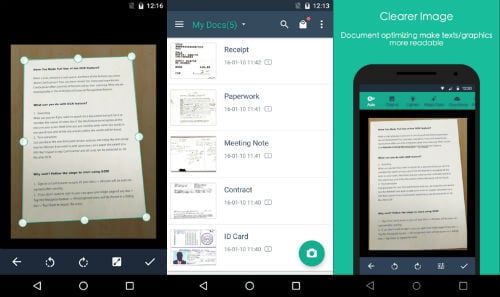 One of the excellent Android OCR app on the Play Store has been mentioned in the 50 best apps of the 2013 edition of TIME Magazine. In addition to the OCR job of extracting texts from images, this app allows you to make your custom watermarks to the data. The basic version of this application is available for free, whereas the premium version can obtain by purchasing or by referral.
Key features: Image to Text OCR | Text Extract | Watermark | Download from PlayStore
Google Keep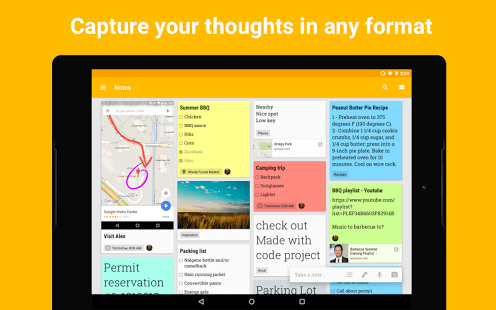 This the app from Google, that you can keep all records under Google account. With this Android app, you can set reminders and complete tasks. In addition to this, you can add photos and drawings and search notes by automatically created topics.
Once you have this note, you can sync automatically to your phone, tablet, watch, and laptop via the Google Keep website or Chrome app. With Google Keep, you can grab the image with your Android Camera and select "Grab image text" from the app image menu on Google Keep to text.
Key features: Create notes and lists | Color notes | Download from PlayStore
Related: How to Save a Clean PDF Version of a Web page By Removing Ads
Google Goggles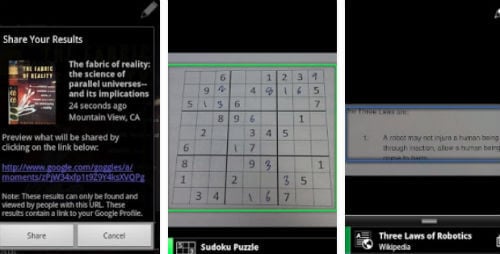 This OCR application is offered by the Google search engine itself which takes the conventional methods of OCR to an entirely different level. This Android OCR App can provide the information about an object just by seeing it through the smartphone camera and also can convert the text that reads into some other language instantly.
Key features: From Google Search Engine | Guess object from Image | Download from PlayStore
OneNote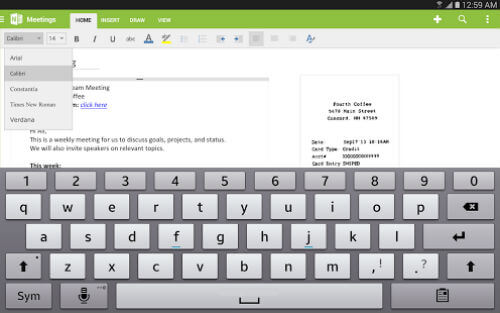 This Android OCR app from Microsoft comes preloaded on the Microsoft devices. This OCR app lets you save the OCR document to a personalized cloud account. The beauty of this cloud storage, you can access any of your Microsoft devices anytime from the cloud.
Key features: Build from Microsoft | Scan to Cloud | Download from PlayStore
Office Lens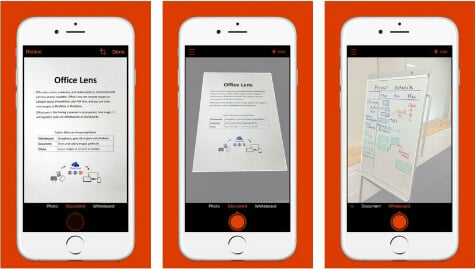 With its developer as Microsoft itself, this OCR Android app is always ensured that this is a certified application that works just perfectly. In addition to OCR, this app offers a unique inbuilt feature, known as Whiteboard mode allows you to trim as well as clean up glares and shadows. Although it faces severe critical comments on its name in the user reviews, overall this application has received a thumbs-up from most of its users.
Key features: Dedicated OCR from Microsoft | Whiteboard mode to trim | Clean up Glares and Shadows | Download from PlayStore
PDF Scanner: Document Scan+OCR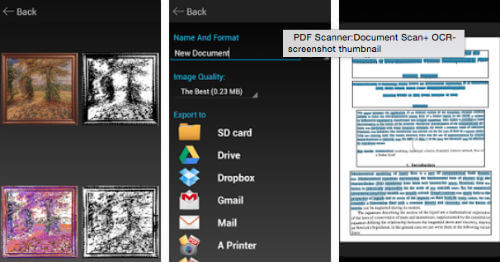 PDF Scanner is one of the eye-catching OCR apps for Android. This app supports over 50 different languages from various parts of the world and works fluently with almost all of these languages. This application also can work the other way around, to convert a pdf into a jpeg (image) file.
Key features: Supports 50 languages | Convert PDF to Image | Download from PlayStore
Text Fairy (OCR Text Scanner)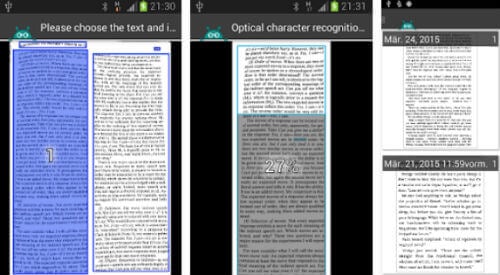 Text Fairy is a fantastic OCR application to simplify your life, provides the option of converting your hardcopy text into a digital file, by extracting the text. This app also allows you to copy the text to your smartphone clipboard instantly for use in any other external third-party like messaging or email apps.
The best part of using this application is that it can recognize a range of 50 different languages. The application is entirely free and ad-free as well. It provides you with the option of converting the extracted data directly into a text or a pdf file.
Key features: Text Extract | Copy text to clipboard | 50 Language support | Download from PlayStore
The information can store and handle very easily with the digital format, where Android OCR scanner apps come into the picture. There are tons of Android scan apps available in the Google play store. Here we are going to introduce the best image to text converting apps, the best Android OCR apps for smartphones.
The beauty of this OCR technology is that once you turn any books or documents in digital form, there are a bunch of free EReader Apps You Must Have on your devices that you can depend on to carry out this document wherever you go.
With these OCR applications, the conversion of any paper papered document can be done into a soft copy document in a matter of a few seconds. We always recommend having at least one of these images to text apps on your Android phone, that can ease your corporate or college/school life.