Buying your brand-new electric car might have given you second thoughts because of the charging stations concerns. If you were worried about finding car charging stations near you, there are several clever ways with which you can find one even while driving.
Let us see the best ways to find EV charging stations near you.
Use PlugShare to Find Nearby Charging Stations
PlugShare is the largest EV charging map and community app for electric car owners. Like there are tons of apps to find gas stations with cheap gas, the PlugShare helps you get the details of your nearby charging stations and guide you there.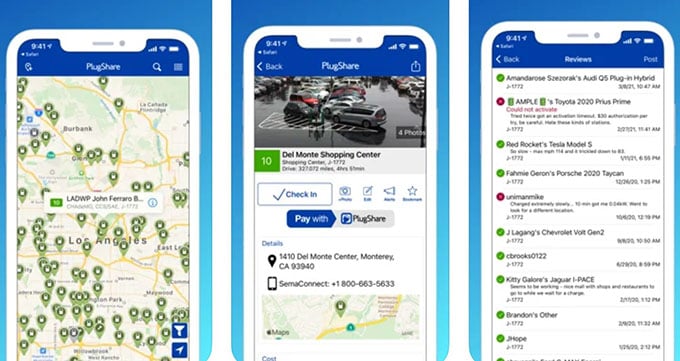 With this EV charging station finder app, you can find chargers for your car whether you drive a Nissan Leaf or a Tesla. You can search for charging stations and filter them based on the car model you drive, and charger type you want. With PlugShare, you can pay for the charging right from the app as well.
Download PlugShare: iPhone | Android
Related: Make Driving Fun with These Apple CarPlay Tips and Tricks
Search Within Maps from Your Phone
Maps and navigation apps are the one-stop places for finding pretty much anything near you. You can plan routes, find businesses, and even find gas stations near you with Google Maps, Apple Maps, Waze. Likewise, you can use these apps to search for electric car charging stations while you are driving.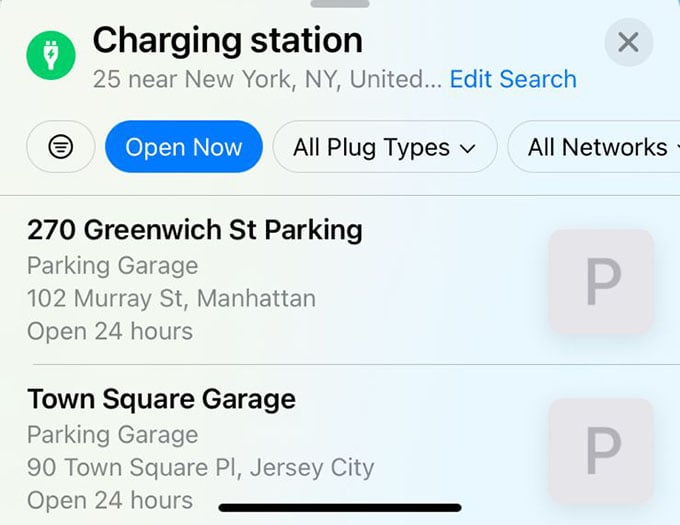 On Apple Maps, you can search and find charging stations in any place. Once you get the list of available charging stations, use the filters available to choose the charger type and the make of your car to get the charging station that supports your car.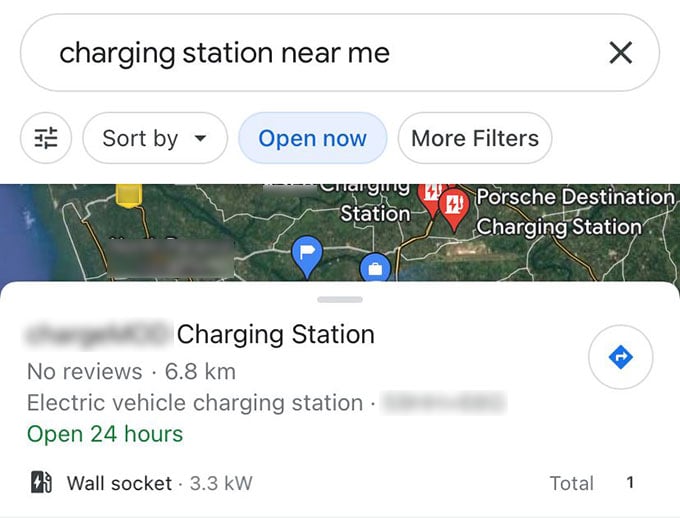 Google Maps and Waze also support searching for EV charging stations. You can search for "charging station" and they will show you all the charging stations near you. The only downside is that Google Maps and Waze do not allow you to search for charging stations in a different location. Plus, the lack of filter options makes it difficult to decide which charging station to choose from.
Note: If you are driving, try to operate your phone only after pulling over. Looking at the phone screen while driving can cause distraction and lead to crashes.
Related: 10 Best Car Gadgets Must-Have for a Safe Drive
Ask Siri or Google Assistant
If you are used to asking Siri on your iPhone or Google Assistant on your Android phone for anything, this too is going to be easy for you. You can ask the smart assistants on your phone for a charging station nearby and they will show you exactly where you can go.
On your iPhone, long press the side button until Siri pops up. When it does, ask "show me charging stations nearby," and you will now see all available car charging spots in your area.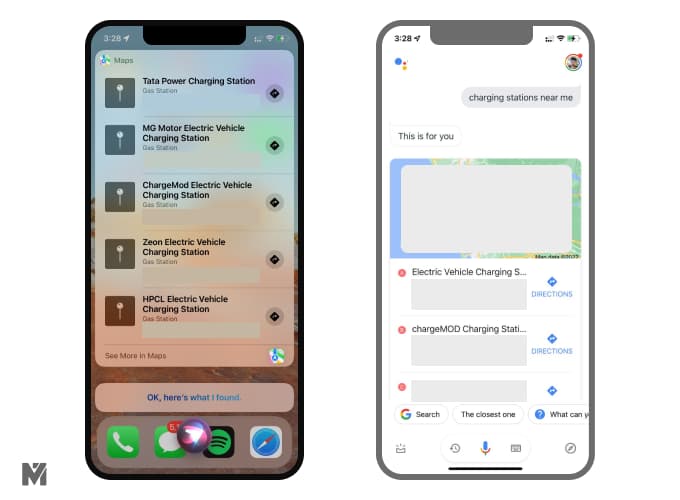 If you are an Android user, pull up the Google Assistant and ask for charging stations near you. It will then list the car chargers in your place and lets you navigate using Google Maps.
You can ask Siri or Google Assistant while driving if you are phone is connected to the car's stereo via CarPlay or Android Auto. The charging station map will then show up on your car's screen.
Related: How to Use Siri Without Internet on iPhone
Find Tesla Supercharger Using App or Car
Assuming you are driving a Tesla, finding a charging station for your car is not nearly as difficult as for any other brand. Tesla Superchargers are available all across the United States. While you can find most of them through the regular Maps app on your phone, Tesla has all the databases provided for you.
You can either use the Tesla app on your phone or the car's navigation screen for finding the Supercharger for your Tesla. From your Tesla's screen, select the "lightning" icon and you will find all Superchargers near you.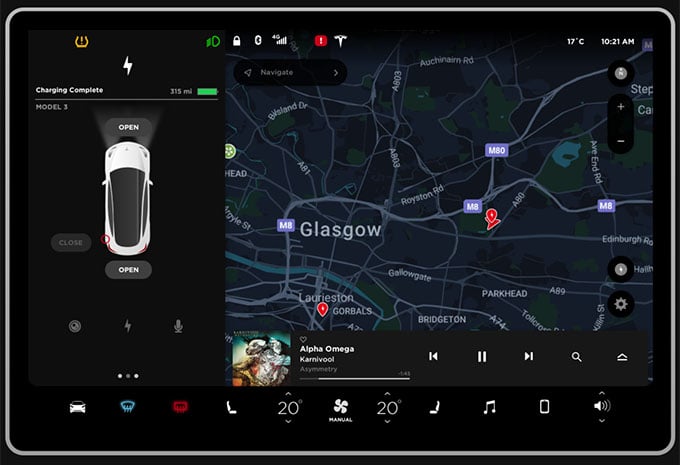 Another way to find a supercharger is to set a route on your Tesla. It will then show you the charging stop-bys en route so that you do not have to plan for finding a charging station later.
In the event of an uprising gas price, everyone is moving to electric cars, and the number of charging stations is also on the rise. No matter what electric car you drive, there is a higher chance you find the right charging stations for you nearby. Since Tesla is piloting to let non-Tesla cars charge from Superchargers, you could also soon be able to use Tesla's stations.