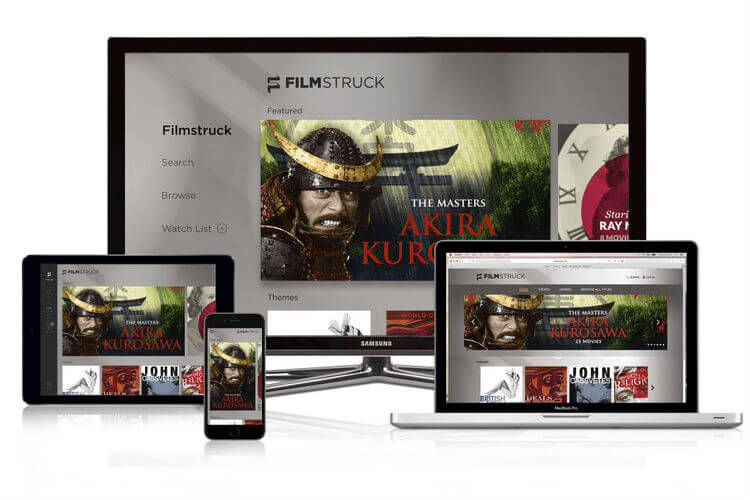 Disclosure: This post may contain affiliate links. We receive a small commission at no extra cost to you when you make a purchase using some of our links.
Most of us might want to fill our evenings with a movie, despite where you are. You don't need to be in cinemas every time you want to watch a movie. It has become easier to watch or download movies for free using any device you have on your hands. There are many apps, websites, and platforms available to watch movies even if you are at work, home, or anywhere using your Computer, smartphone, TV, etc.
The article discusses the most possible and legal ways to download movies to watch later free from any platform.
How to Download Movies on Web?
We mostly rely on Web browsers in order to download stuff from the internet on our Computers or smartphones. So, in the case of movies as well, most of the users would prefer the browser downloading method to get movies from free. This spares you from installing separate apps for each platform. Instead, one single website might be enough to get you all the free movies at a go. Here are some of them.
Popcornflix
The Popcornflix is simply an online platform which delivers free movies all over the universe. It does not require you to install a standalone program. Instead, you can easily browse through and get movies which are listed. Don't worry about the legal sides. The Popcornflix is operated by the US-based Screen Media Ventures, LLC. They provide over 1500 completely free movies, being one of the largest free movie libraries. It can also be accessed from any corner of the world using the internet.
Note: If you are unable to watch any movies due to regional restriction, do use a VPN set to the USA server.
Visit Popcornflix
Hulu
First of all, Hulu is not a free platform you can download movies from. You might need to subscribe for the seven-dollar plans from the official website. However, this is very helpful for those who already own an account or having a shareable account with friends. With the new addition by Hulu, you can easily download movies for free from the web service. Of course, there is the price for the subscription, starting from US$7.99. Now with Hulu subscription, you can watch and download movies for offline viewing.
Visit Hulu.
There are many other free web platforms like Retrovision Classic Movies, Sony Crackle, Internet Archives that provide classic feature films for free. Most other platforms like iomovies, but which show pirated copies of the movies. So, we do not prefer them since they violate copyrights.
How to Download Movies on Android?
Getting apps on your Android smartphone is the best thing to have when you need to download while you are traveling or at work. It is easy to get free movie downloaders for your smartphones. But barely some of them are legally accepted. Here are the top free apps that provide free movie download.
Also Read: How to Download YouTube Videos and Save to SD Card (Legally)
Popcorn Time
The Popcorn Time is a free-to-use Open Source movie and TV Shows streaming service, available across multiple platforms. The Android version of it has the similar UI as in the PC version and comes with free and fast BitTorrent direct streaming. You can watch movies using either the built-in movie player by streaming or watch later on the native player on your smartphone by downloading. One of the most interesting things is that the app does offer movies from any quality, with subtitles from almost every language. You can also browse the movie dialogue languages if available. Here is a quick wind up of steps on how to get movies from Popcorn Time.
Open Popcorn Time app and choose the movie you want to watch or download.
Tap the CC button to choose subtitles.
Select the Dubbing language and streaming quality (from 360p to 1080p).
Tap the Play/Download button to download the movies on Android immediately.
Download Popcorn Time: APKMirror
Amazon Prime Video
Amazon Prime Video platform is one of the most popular movie and TV Show streaming platforms. With the subscription to any of the Amazon Prime Video plans, you can easily download movies from the Amazon Prime's list to watch anywhere anytime. The offline viewing option lets you download movies on Android from the Amazon library. There is no restriction set for the Amazon Prime Video movie offline viewing, and available across multiple devices including smartphone, PC and TV.
Download Amazon Prime Video: Play Store
Crackle
Sony Crackle is a free movie streaming service by Sony Entertainments. The Android app for smartphone users is simply the app version of the Crackle Official Streaming website. Likewise, it lets you stream unpopular and unsuccessful movies for free and not every TV Shows or Motion Pictures are available. Still, Sony keeps updating with a number of TV Shows and movies that are exclusive on Sony Pictures. To download movies on Android or to stream the TV Shows, you can simply get the app and sign up for a free account.
Download Sony Crackle: Play Store
Apart from the above-mentioned top Android apps to download movies on Android, there are many other apps present on the internet with legal contents. Here are they.
Also Read: 16 Best Apps to Download Movies on Android for Free (2018)
How to Download Movies on iPhone?
Unlike Apps that allows users to download movies on Android, there are not many dedicated apps for iOS devices. Apple's App Store features many apps that come with free movie and TV Series contents, but none of them allows direct download due to the security concerns of iOS. However, you can stream movies for free from those services. Plus, here are some platforms that you can use to download movies on iPhone, both as free and paid.
Hulu
Hulu is one of the few platforms on the iOS devices that allows users to download movies on iPhone and iPad. The streaming service is available from USD 7.99 per month. Subscribers can also stream any movies and TV Shows wherever they are. Effectively, Hulu is not free at all. But, this is there only if you want to move forth in a legal way, without pirated contents.
The Hulu app for iOS is available on the Apple App Store, and you can watch using the same account on two devices across different platforms. Here is how to download movies on iPhone using the Hulu app.
Install the PlayOn Mobile app on your iPhone or iPad.
Install PlayOn Desktop app on your PC.
Open the app and log in using your Hulu credentials.
Record and save a show or movies.
Select the recorded movie and hit "Send to iTunes" to push the movie to your iPhone. You can then watch the movie using PlayOn Mobile app on your iPhone. The App does not allow you to download movies on iPhone directly.
Download Hulu: App Store
Yidio
The Yidio app for iOS is worth a try if you are looking for movies, TV Shows and other blockbuster contents online with a single app, but from multiple platforms. With the Yidio app, you can use your iPhone as a universal TV device. You can stream and download movies on iPhone from the supported platforms including Netflix, Hulu, Amazon Prime, HBO Now, Crackle, Sling, TNT, etc. For the premium platforms, you need to pay for their subscription or sign in using the corresponding accounts. Also, make sure you have installed the independent apps for each of them. You can browse through various movie contents to discover and download movies on iPhone using Yidio.
Download Yidio: App Store
Viewster
Viewster is available across almost every platform including iOS, Android, Windows, etc., but it is worth mentioning iOS separably since it is very convenient. You can stream and download movies on iPhone or iPad devices from the list of thousands of free shows. There is no signing up required in order to start watching movies using the app. Moreover, the developers focus more towards animes and gaming shows rather than the movies and TV Shows. The Viewster app on iOS also supports AirPlay and Google Chromecast support, to resume watching on the bigger screens.
Download Viewster: App Store
In addition to these apps to download movies on iPhone, you can find various other apps on the Apple App Store with exclusive and legal contents. Here are some more of them.
Also Read:7 Best iOS Apps to Watch Movies (Free) on iPad & iPhone
How to Download Movies on Windows?
Things become much simple and easier when the movie downloading matter comes to Windows using dedicated platforms. From the free websites to official Store Apps, you can get free movies from sources around you without any hassle. Unlike Android or iOS, there is no restriction in Windows running PCs, so you can enjoy watching movies freely even when you are offline.
Popcorn Time
The Popcorn Time for Windows is from the same distributor who makes the movie and TV series streaming app for Android smartphones. Similar to the Android version of the app, you cannot grab the Popcorn Time from the official App stores. The installation file is available from the Popcorn Time official website. The app has a simple, easy-to-understand User Interface with movie and TV Shows listed in a well-sorted manner. The torrent streaming platform allows direct watching within the app and you can get a torrent magnetic link to download movies on Windows later using torrent client tools.
To download movies on Windows PC for free, you need to install the Popcorn Time app. Here is the rest of the steps to take.
Install and open the Popcorn Time app on your Windows system.
Search or scroll through the window to find your favorite movie.
Open the movie page.
Click the Magnetic link icon button.

Make sure you have any torrent client apps installed on your PC (BitTorrent, µTorrent, etc.). The link will then open in the torrent app.
Choose the download directory on the torrent client app and start downloading.
Download Popcorn Time
Snagfilms
You can get the Snagfilms official app from the Microsoft Store on your Windows 8 or Windows 10 running PC. There are no executable files available as the app, and the certified Store app will make it for you. The ad-supported platform but comes with a very fewer number of advertisements and banners on the Windows version. You can download movies on windows for free using the app. It mostly hosts documentary movies, short films and indie movies.
Download Snagfilms: Microsoft Store
Movies & TV
This is no third-party app that as available on the Microsoft Store. If you are a Windows Operating System user, you must be aware of the Movies & TV app, the rebranded Videos app on Microsoft's platform. The Movies & TV associated with the Microsoft Store is one of the fastest locations to download movies on Windows. You can get free movies as well as the paid ones from the Microsoft Store. Ahead of the festive seasons, Microsoft also offers huge price slash in movies and older TV Series. You can simply open Movies &TV App and click the Explore tab to discover movies from Microsoft Store. You can purchase and download movies on Windows using the app.
Visit Movies & TV: Microsoft Store
You can also try ShowBox or Sony Crackle app to download movies on Windows at free of cost.
Also Read: 6 Easy Solutions to Transfer Files between Android and Windows
How to Download Movies on Mac?
Similar to Windows, you can either use the Web methods to download movies or install standalone apps separately on Mac. If you are a consistent movie watcher who wants to download a lot of movies, you should be in need of separate apps. Here are some simple methods.
Apple iTunes
Apple iTunes is the best platforms that you can have on your Mac without installing any third party software to download movies. Most of the TV Series and Cinemas on the iTunes are paid and you can avail them at a handy cost. For the paid ones, you can either buy or rent at different price tags. Here is how you can get one.
Open Apple iTunes app on your Mac OS.
Click the drop-down menu at the top left edge and choose Films.
Explore through the entire list and choose any of the movies you want to download.

Click Buy or Rent button.
Log in using your iTunes account and confirm the subscription using any payment methods.
Your movie will be downloaded and you can watch them later from the Downloaded tab.
Visit iTunes app on your Mac now to get movies.
Popcorn Time
The popular Popcorn Time app is available on Mac OS X as well. If you are using the Mac OS X 10.7 or newer versions, you can download and watch the movies directly from the Popcorn Time movie. The in-app features only allow streaming. In case you want to download movies on Mac, you can use the magnetic link from the app which should be opened using any BitTorrent client.
Download Popcorn Time
Unlike the Windows platform, there are not many individual apps to download movies for free. Still, you can refer the Web download options as in the above sections.
Also Read: 16 Best Paid and Free Screen Recording Software for Mac
How to Download Movies from Netflix?
Netflix movies and shows are available across different platforms. And these days, if you have a Netflix account it is easy to download and save shows for watching later. The offline viewing option lets you download the entire movie or an episode so that you will be able to stream your favorite TV Series when you are not connected to the internet.
If you are on Windows 8 or 10 PC, you can download movies by getting the official Netflix app from Microsoft Store. You will see a download button against every movie and show when you log in. It will save the movies offline and you can watch through the Netflix app.
Similarly, the official app works great to download movies on Android and iPhone smartphones from the Netflix. Select any movie and tap the download button from the window to start getting movies offline. Only the movies "Available for Download" will be able to save offline.
However, there is no Netflix app for Mac users and you have to depend on Netflix web version on Mac. However, there is a simple solution. Get the app named "Friendly Streaming" from the App Store and log in with your credentials to start watching and downloading movies.
Also Read: How to Download Netflix Movies and TV Shows.
How to Download Movies on YouTube
The YouTube by Google is on the browser list since it is available through both the standalone app and web browser. In case you are browsing using your PC, it becomes the completely web-based platform. Many publishers upload high-quality movies in the platform. You can search, find and download movies which are available on Youtube.
Some are also available to purchase for the money, which is much cheaper than many other platforms. You can browse through the YouTube to find out the entire official movie listing by Google and watch many of them for free, legally.
Related: How to Download YouTube Videos and Save to SD Card (Legally)
Currently, you cannot download movies or videos from Youtube web legally. Still, the Youtube official app on Android and iOS offers free video download to watch offline later. You can make use of it.
Also Read: How to Download and Watch YouTube Offline without any Apps.
How to Download Movies on Amazon Fire TV or Fire TV Stick?
The Amazon Fire TV Stick combines various subscription-based platforms and packages. So, you can just plug in the device into the USB port of your TV and start using any platform including Netflix and Amazon Prime Video using corresponding accounts. Unfortunately, Netflix does not support download option in Amazon Fire so, we need to rely on most other platforms.
Amazon Fire TV or Fire TV Stick devices does not allow direct app installation from third-party vendors. But using the "Downloader App," you can sideload any APK files and app on your Amazon Fire TV. To install the Downloader app, follow the steps.
Open your Amazon Fire TV and navigate to Apps & Games.
Find the Downloader from the list.
Click on the download button and wait for the app to finish the installation.
Open the Downloader app and grant storage access permission.
You can then install the Terrarium TV app, Popcorn Flix, Popcorn Time, etc. using the APK files. Just copy it to a USB Storage device, connect to the TV and install using the Downloader app. You can then download the movies directly to your Amazon Fire TV to watch anytime.
Also Read: How to Install Android Apps on Amazon Kindle Fire HD (No Rooting)?
How to Download Movies on Roku?
The Roku Streaming Player devices let you turn your TV into a multi-platform online streaming medium. To watch free movies on Roku, the platform provides a lot of channels. But only some of them supports offline downloading.
Mubi
The Mubi is a standalone app for Android and iOS devices, and available as a channel for Roku. You can get the Mubi on your Roku TV with just a click, but not directly from the TV. The Android or iOS apps for the Mubi will allow you to download movies offline for viewing. The same can be streamed to the Roku TV as well.
You can go to the Mubi's Roku page and enable the channel on your Roku TV.
Also Read: 12 Best Roku Free Movie Channels 2018
How to Download Movies on Android TV?
Getting apps to download movies on the Android TV is just as same as downloading movies using your Android smartphones. Since the smartphones and Televisions run the same Operating System (Android), the same APK package file can be installed on to your Android TV as well.
Copy the free movie apps for Android to a USB flash drive and connect to the TV.
Turn on the Android TV.
Open the File Explorer or File manager.
Select the APK file and choose Install.
The installed files can be later found among the Apps and Games to download movies on Android TV.
Also Read: How to Connect Android Phone/Tablet to TV?
How to Download Movies on Apple TV?
Apple TV users are a bit confused since most other TV platforms allow free movie downloading (from third-party sites, of course) while Apple doesn't. Well, with Apple TV, you can only stream or download movies from the iTunes and no other sources are allows. Which means you need to pay for rental or purchase everytime you want to watch a movie using your Apple TV. The purchased items can be stored within the TV, but we cannot copy any from external devices or sources.
Open iTunes on Apple TV.
Choose the Movie or a TV Show.
Click Buy or Rent button.
Confirm subscription using your Credit card (r any other valid payment methods).
Another way to get movies on Apple TV is iTunes transfer. You can convert a normal movie into iPhone standard and send to the iPhone using the iTunes app. You can then connect your iPhone to the Apple TV to Sync using the iTunes.
Also Read: How to Connect iPhone or iPad to the TV to Stream Media
With these Movie Downloader platforms, you can download movies on any devices you use, whether it be Android, iOS, Windows, Mac, Smart TV or any other device with an internet access. Always keep in mind that not every platform you see on the internet are legal, and might get you into troubles. So, play it safe and use only the above-mentioned platforms for your entertainment.