Winter is coming, and it almost Christman merely in a month. You might be looking for some best budget gifts for men, for your best-half, partner, brother, boyfriend, or even for your father. If you are unaware of the drift of the gifting-culture these years, it is of the tech gadgets. Everyone is being connected to the cyber world, and all want to get the latest cool tech gadget as the best tech gift, especially men. So, this time you buy a gift for your favorite ones, choose some devices. Trust me; it will be the best you can gift.
We listed out some of the best tech gadgets you can buy for your best ones from Amazon under just $100 this winter.
Best Gifts
Car Jump Starter & Battery Pack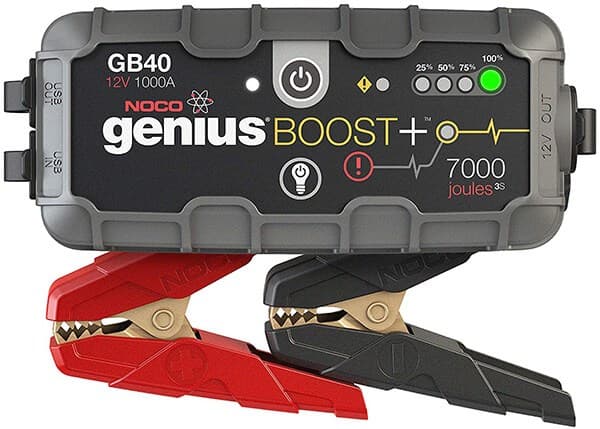 Hang on before furrowing your eyebrows. Car Jump Starters are not bad tech gift ideas as most people think. Your car battery can go down unexpectedly, maybe in-between a long road trip. On such occasions, the jump starter might help you start the car and boost the car battery further. Under $100 tag, you can get NOCO Genius Boost Plus GB40 1000 Amp 12V UltraSafe Lithium Jump Starter from Amazon.
There are various versions available, but the 1000Amp model is the only series available under $100. On a single charge, it can trigger 20 jump starts. The battery is manufactured using an ultra-safe spark-proof technology to avoid short circuits while jump-starting your cars.
In emergencies, the jump starter is provided with ultra-bright 7-LED lamps, including an SOS alert light. You can also charge your smartphones, gadgets, laptops, etc. from the battery. It works with cars up to 6-liters gas engine and up to 3-liters diesel engine. And this is going to be the best tech gift for car lovers; you can get more jump starters here.
Buy from Amazon
Google WiFi System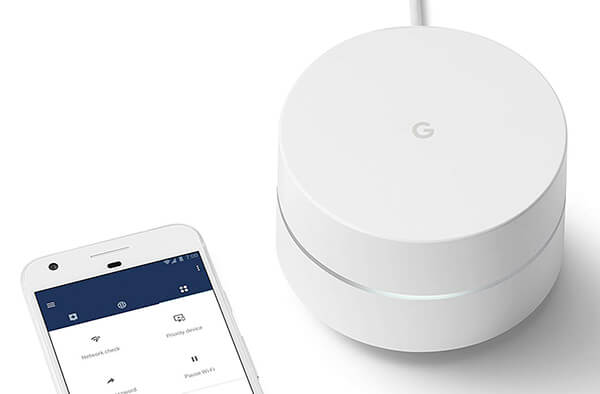 Google WiFi is a new-gen smart Wi-Fi repeater from the Internet giant, which is capable of replacing the conventional routers in your home. If you are currently using any traditional Wi-Fi routers with humongous antennas, you can use the Google WiFi System instead of it.
The repeater has a WiFi throughput rate up to 1200Mbps and allows multiple devices to connect simultaneously. Using the Google Wi-Fi app on your smartphone, you set this Smart WiFi mesh router to prioritize the connected device, block connection to specific devices, etc. A single unit is enough to cover an area of 1500 ft. in your home.
This is the best gift for men who doesn't like the WiFi blind spots around the home. A Single unit of Google WiFi System is available from Amazon under $100. You can get the updated Nest WiFi for less than $200. You can check the complete list for more WiFi Mesh routers.
Buy from Amazon
Dash Cam with Parking Mode
You might have seen the standard dash cams which work when your car is on the run or whenever you turn on with short-term battery life. The Parking Dashcams can monitor your car 24×7, and they can also work typically like any other dashcam. The Parking Dash cams can be used to monitor if someone does damage your car or tries to steal the vehicle.
The Vantrue N1 Pro Mini Dash Cam monitors the car and surrounding 24×7 along with night vision capability for all-time visibility. The motion detection option identifies even a small movement in front of your car and activates recording mode automatically. Time-lapse recording and heat resistance are some great features of this unique dashcam.
You can now grab this Vantrue N1 Pro Mini Parking budget-friendly Dash Cam at just under 80 bucks from the Amazon website as the best gift for men. The Parking mode dashcam available to secure your vehicle, check Parking Mode Dash Cam for Surveillance.
Buy from Amazon | 20% Discount Code
Bluetooth Headphone with TV Transmitter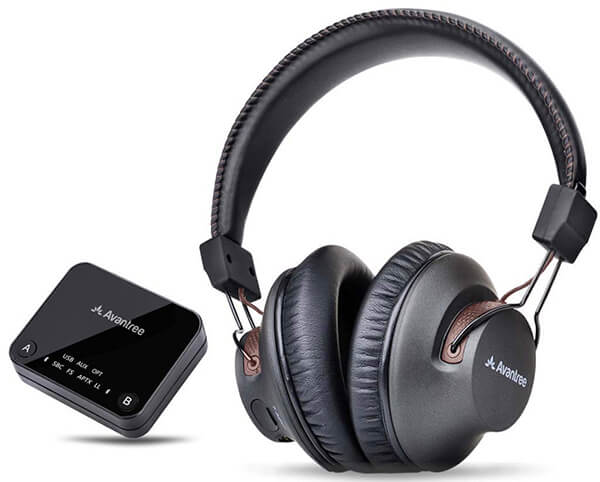 The Avantree HT4189 Bluetooth wireless headphones come with a separate Bluetooth transmitter device for TV. Using the separate transmitter, you can just plug and play the headphone to any device, including the TV with a headphone jack.
The same headphone works with any PC, TV, Gaming console, and gadgets with optical, AUX, or RCA audio output ports. The total transmission of the Bluetooth wireless headphone ranges up to 100 meters.
You can buy this stylish tech gadget for men and get these plug-n-play wireless headphones from Amazon just below $90. There are more Wireless Headphones for TV that you can use with your big screen TV.
Buy from Amazon.
Apple Device Charging Dock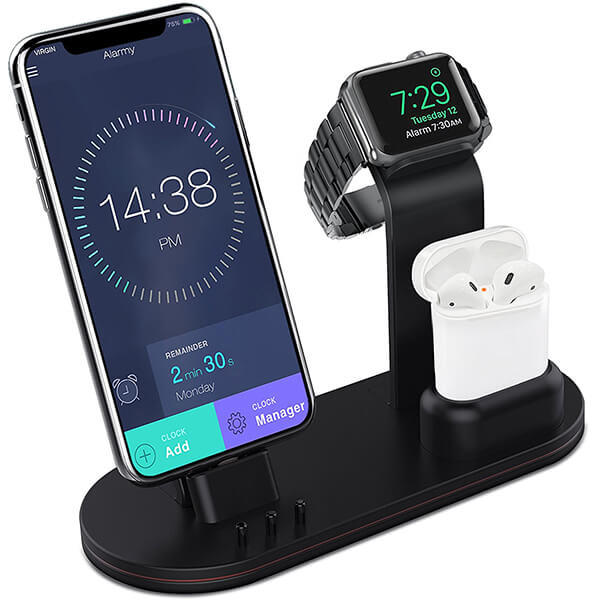 The stylish 3-in-1 Apple Watch Stand and Charging dock station are available on Amazon as one of the best accessories for Apple Watch and Apple iPhone. You can charge your iPhone using the separate dock, insert the magnetic charger to the dock to charge your Apple Watch, and charge Apple AirPods using the available port.
All three devices can be placed an charged at a time. The premium with matte black finish provides a handy feel, along with solid mounts for all the devices. This is going to be an ideal tech gift for your Apple lover friend. This detachable Apple Watch, iPhone, AirPods stand plus charger device is just under 40 bucks. You can check the list for more Apple Watch Chargers Straps & Accessories.
Buy from Amazon. 
External SSD to Backup System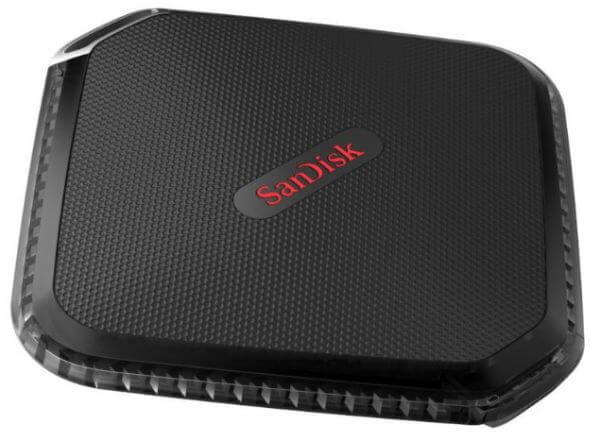 Everyone wants some expanded storage spaces out of their PC. Therefore, SSD could be e of the best ways to show off your love towards others as a gift. The external SSD by SanDisk comes with a hand price tag of $79, with a storage capacity of 250GB.
The US manufacturer ensures high-speed data transfer up to 440MB/s through the USB 3.0 connector interface. The stylish design pattern with 3D textures also makes it much suitable to carry anywhere. You can connect the SSD to any PC, TV, or OTG-enabled Android smartphones. This is an excellent tech idea gift for your man, who can secure and back up his data for Mac or Windows.
Buy from Amazon.
Portable Wireless Charger
Wireless Portable Chargers or Wireless Powerbank is not something which you would find everywhere. If you have a smartphone that supports wireless charging, you do not need to boost up the battery using the wired connection when you are traveling. Using a wireless portable charger, you can place the smartphone to the dock.
This is a power bank with both the wired and wireless charging capability, a cool tech gift idea for a frequent business traveler. RAVPower Portable Wireless Charger supports all Qi-certified smartphones with various output modes for different devices. The company also claims it to be faster than most other Wireless Power bank.
Buy from Amazon.
Portable Mini WiFi Printer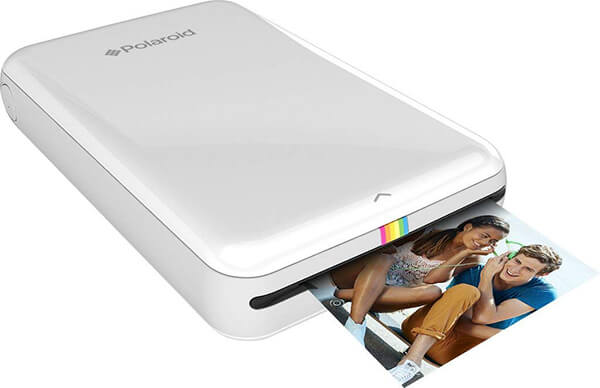 The Polaroid Zip Wireless Mobile Photo WiFi Portable Photo Printers can print out the beautiful color prints of the moments captured by your smartphone camera anytime. Any smartphones or tablets can be paired with the portable wireless printer over WiFi to print out the images. The Polaroid offers a ZINK Zero Ink technology, which does not require replacement of cartridges or inks.
The premium print out papers you get along with the portable wireless printer is colorful, vibrant, and waterproof. If your photo needs further touch-ups, you can also use the Polaroid app, which the company provides for sending the printout. The entire size of the product is almost similar to a Powerbank and easy to carry around. A single unit of the printer is available at $79, without the paper bundle.
Buy from Amazon.
WiFi TV Soundbar
TaoTronics Soundbar is a multiplatform, budget soundbar for smartphones, tablets, TV, PC with wired and wireless connection support. The soundbar does not offer a subwoofer, but only with a 34-inch standard 2.0 channel. The soundbar but brings bass through the speakers and two passive radiators. The speaker has inbuilt Bluetooth connection support, wired 3.5mm, Optical, Coaxial, and RCA AUX supports as well.
The remote control also included with the package, apart from the touch controls. Get an add-on for your family room with this Christmas tech gift. The TaoTronics Sound Bar is a convenient gift for less than $80. You can also check more Soundbars for TV with WiFi.
Buy from Amazon
Related: Best of Best Gadgets 2019
Razer's Gaming Headset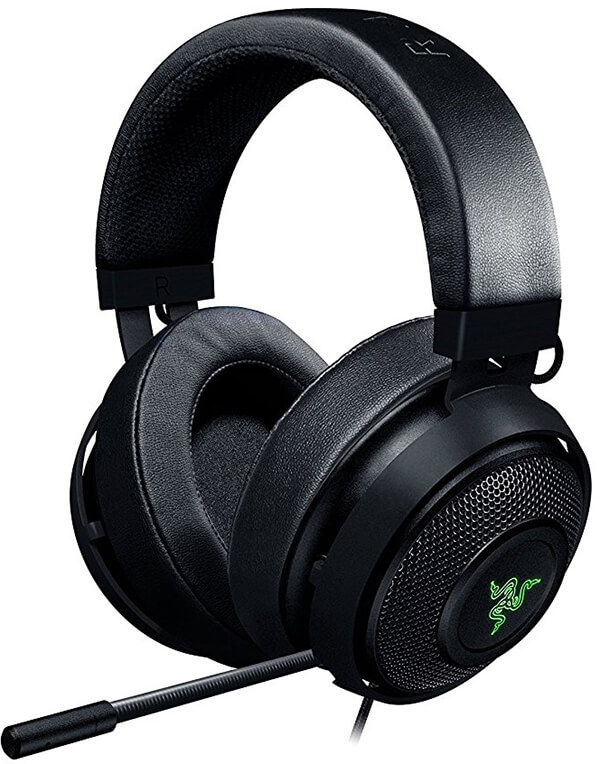 Considering the gaming gear market, Razer's products stand a step ahead of everything but costly in some terms. But the Razer Kraken 7.1 Surround Gaming Headset is a completely budget-friendly, yet powerful headphone from the makers.
For an immersive gaming experience, the Gaming Headsets has an advanced 7.1 virtual surround sound with accurate points. The bigger 50mm drivers are specifically made for gamers who need a louder and clearer experience with active noise cancellation. These cockpit-style over-ear headphones have bigger cushion earpads, a stylish microphone, and more. This is going to be a cool tech gift for your game lover boyfriend.
Buy from Amazon.
Car Dash Wireless Car Charger
CHOETECH brings the wireless charging tech into the smartphone car mounts, which looks like any other phone stands. You can charge your wireless compatible smartphone as well as keep in the dock as a stand at the same time.
There is a USB Type-C port on the device to supply electricity, supporting fast-charging up to 10W power. Durable, scratch-resistant materials are used in this wireless car charger. The gadget also features a 360-degree rotating axle, and the manufacturers claim it to be certified as completely safe to use. There are a bunch of more Wireless Car Chargers available for iPhone Xs and Android Phones.
Buy from Amazon.
iPhone / Android Wireless Charger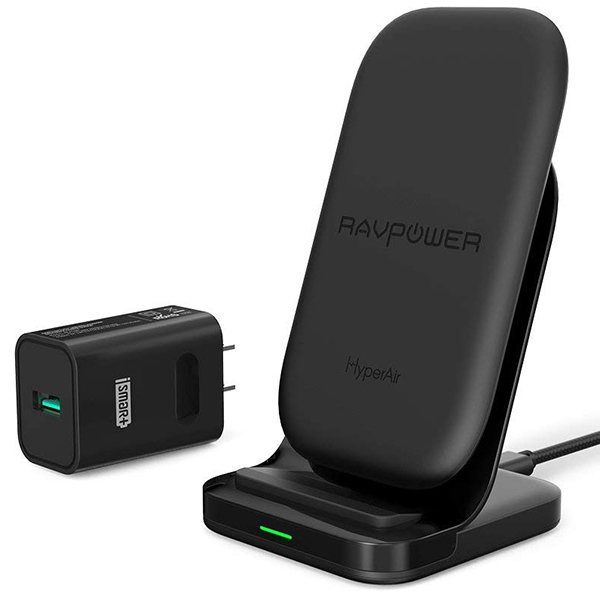 Buying an extra Wireless Charger is one of the best tech gift ideas you can adopt. The Wireless Charging stand by RAVPower comes with supports for every Qi-certified Wireless Charging enabled smartphones, including Apple iPhone X/XS/XS Max and Galaxy S9.
The package consists of a stylish charging stand, a USB Cord along a wall power brick. It does identify the docked smartphone automatically and sync with the frequency of the wireless charging technology the smartphone requires. It has dual coil technology so that you can place your smartphone vertically or horizontally. For non-Qi enabled devices, you can use a separate Qi-case for charging from the stand.
Buy from Amazon
All-new Amazon Echo 3rd Gen.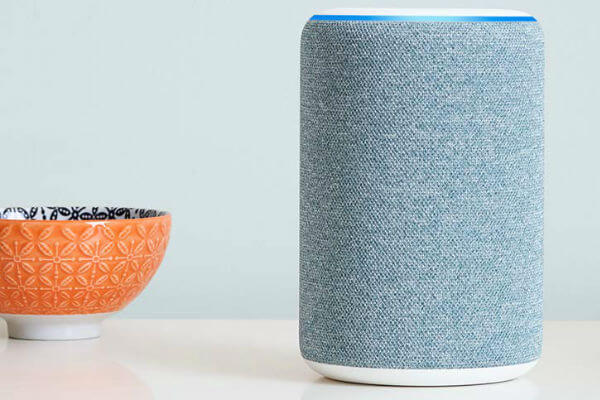 Amazon Alexa Smart Speaker devices do not require an introduction. The primary product of the Amazon Alexa Assitant, Amazon Echo 3rd Generation is available at just $99 to get this Christmas as the best tech gift for men.
Using Alexa, you can make calls, set reminders, control smart home appliances, listen to news, music, etc. Unlike the smaller Echo Dot, the Amazon Echo has a 360-degree listening and audio output capability. The large speaker can also help with listening to music. When you buy the Alexa smart speaker, you can check the Smart Home Devices for Alexa, Compatible with Amazon Echo.
Buy from Amazon
Roku Ultra to Make TV Smart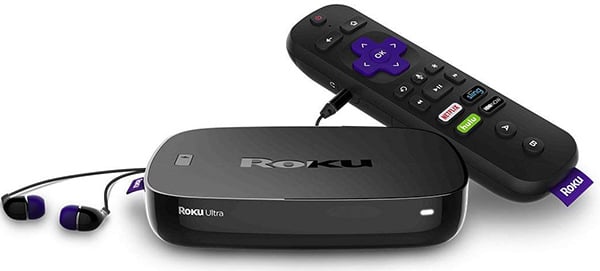 If you want to gift your cinephile friend with the stuff they love, then the Roku Ultra one of the best Christmas gifts you can get them this winter. The Roku Ultra Streaming Player supports movie and TV Show streaming from almost every platform on the internet.
You can even get a 4K Streaming with HDR support for the 500,000+ movies and TV Series episodes using this tiny smart device (check more Roku Free Movie Channels). If you have an Android or iOS phone, you get a free remote app which even supports private listening using headphones.
Buy from Amazon.
Chromecast Ultra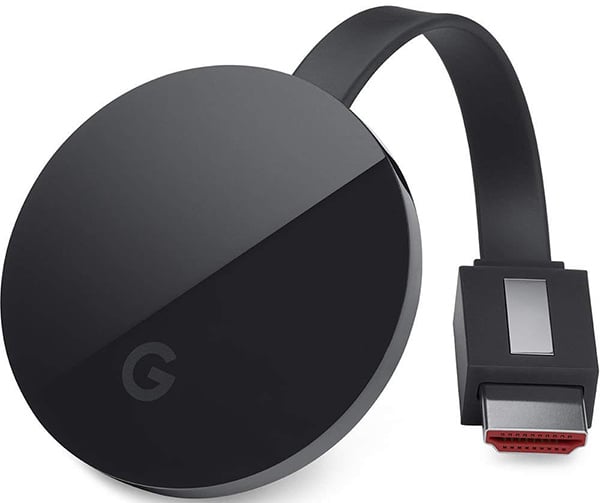 The Chromecast Ultra by Google is also another kind of best gadgets for men who are cinephiles, as a gift this year. Just like regular streaming devices like Roku, you can stream 4K HDR content from various platforms, including  Hulu, Netflix, and YouTube. You can check more iOS Apps to Stream Videos and Photos to Chromecast.
Android or iOS smartphones also pair with the Chromecast Ultra to control the playback. Google offers a seamless experience of Television Series and Movies at high quality.
Buy from Amazon.
Tile Mate – Key Finder

Is your this year's Christmas gifts list contains a keychain? You can replace the standard fancy keychain with the Tile Mate – a GPS-based key finder or locater in the shape of a key chain. This tech gadget for men resembles a tiny piece of tile, which could even make your life easier. The battery life of one is up to 1 year, and you can get a pack of four at just $44.90.
Buy from Amazon.
Drone with HD Camera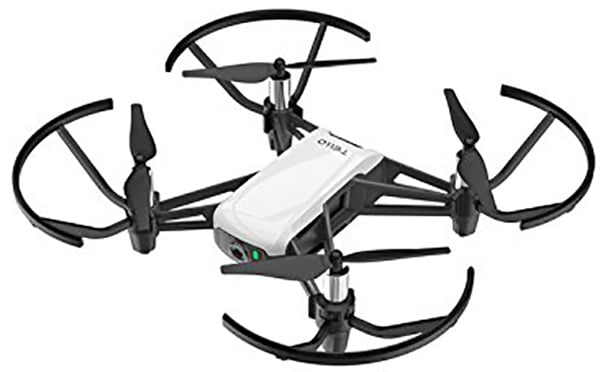 A Quadcopter or Drone is one of those toy-ish Christmas gifts, adults and kids can utilize that. The Tello Drone sports an HD camera for aerial photography, and first-person control using the VR Headsets with live camera outputs.
Interestingly, a simple tossing of the drone into the air will trigger the brushless motors and can fly using your smartphone with 8-Directional motion gesture controls. You don't need to be a pro-drone-pilot to fly this toy-category, but a powerful drone. If you want to get a more dedicated drone for photography, you can check Camera Drone for Aerial Photography and Videography.
Buy from Amazon
Smart body Weigh Scale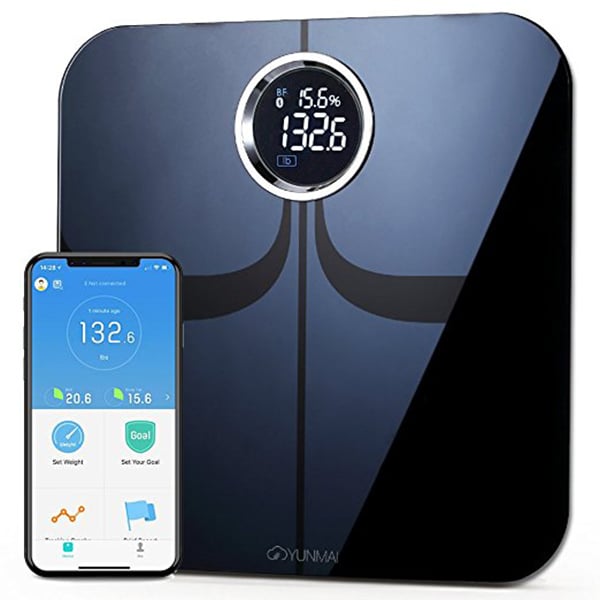 A Weigh Scale is a must-have gadget for men these days to keep the body fit. Meanwhile, a Smart Body Weigh Scale is the best tech gift for men to replace the old weighing scales. Not only the digital display, but you can also keep track of your accurate body weight using the mobile app provided by the makers.
The Yunmai APP Sync with Apple Health, Fitbit, and Google Fit. Apart from body weight, other parameters, including body fat, BMI are calculated by the smart weigh scale. Also, it can store details of up to 16 persons at a time. Please find more smart scales to record your weight with iPhone or Android.
Buy from Amazon.
Wireless BP Monitor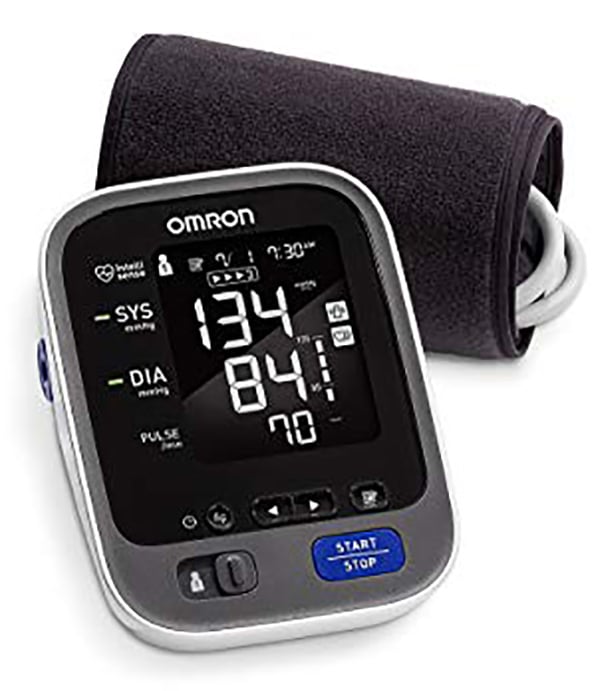 This is also another best gift for men, specifically for Generation X men, who gets quick variation in their blood pressure. The wireless BP monitor has two main units, one with the pressure wrap, which needs to be fastened to the upper arm of the person. The other part consists of a digital monitor device.
You can also view and monitor your Blood Pressure from your smartphone using the App. The device can store 100 readings of 2 users and track all later by calculating the average. Check here for health gadgets for Android and iPhone users.
Buy from Amazon.
Sandisk Wireless USB stick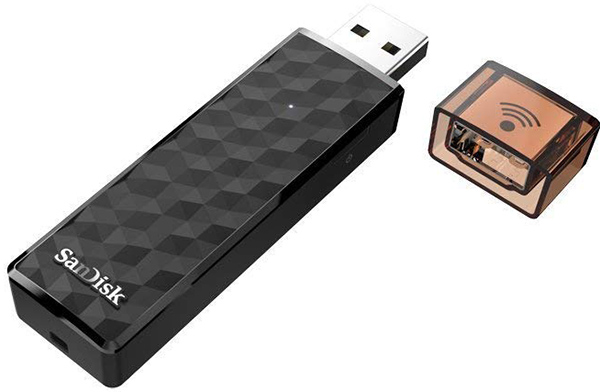 Help others to manage the smartphone and PC storage while they run out of memory. A low-cost wireless USB Stick is one of the considerable tech gift ideas for me. The SanDisk Connect Wireless Stick Flash Drive is a standard USB drive with a self-powered Wi-Fi connectivity support, which helps in pairing with PC, TV, or even smartphones.
For additional standard connection, there is also a standard USB head provided. The lowest model comes with 32GB storage and costs $19.99, and goes up to $98 for the 256GB version. Check more Solutions to increase iPhone Storage Memory.
Buy from Amazon.
We guess that the above mentioned top tech gadgets under $100 helped you in choosing the best gift for men. You can buy the appropriate ones for the important men in your life without a second thought. You can have more gifts for men under $100 from Amazon. Grab the best deals as fast as you can, since the online stores are running out of stocks ahead of Christmas and New Year.