Have you thought about the Christmas gifts for your girlfriend or spouse? Not yet? You need to start thinking about the best gift for women before the deals are running out. These days, women are equally tech-savvy like men and an excellent option to buy tech gadgets for her. A tech gift doesn't necessarily have to be an iPhone or an Apple Watch. You can find plenty of low-cost under $100 gadgets/tech gifts for Women at Amazon or BestBuy. Check out if you can find any tech gift within your budget during the Black Friday sale.
Given below are some of the best gift ideas for women to help you in buying the best tech gifts.
Best Gifts 2019
Charging Dock for Apple Devices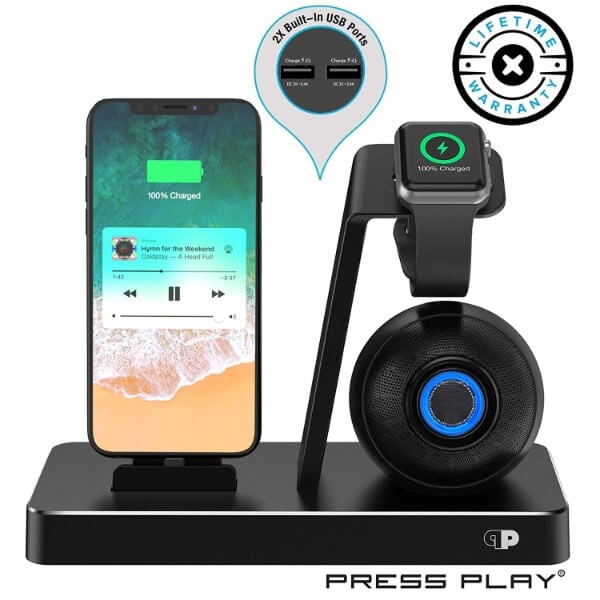 Apple Certified ONE Dock Beat Power Station allows you to charge up to 4 Apple devices simultaneously. The Built-in Rapid Charge connector will charge your Apple device two times faster than a traditional USB wall adapter.
Besides the high speed charging ports, the product also includes a Bluetooth Wireless Speaker and a stand for Apple Watch. Plus, you will get a lifetime warranty from the manufacturer for this charging dock. Do you want to have more similar products to compare? See our complete list for Best Apple Watch Chargers Straps & Accessories.
This is one of the best tech gifts for women who have an iPhone and Apple watch. The cost varies from $50 to $80 based on the color.
Buy from Amazon
Digital Photo Frame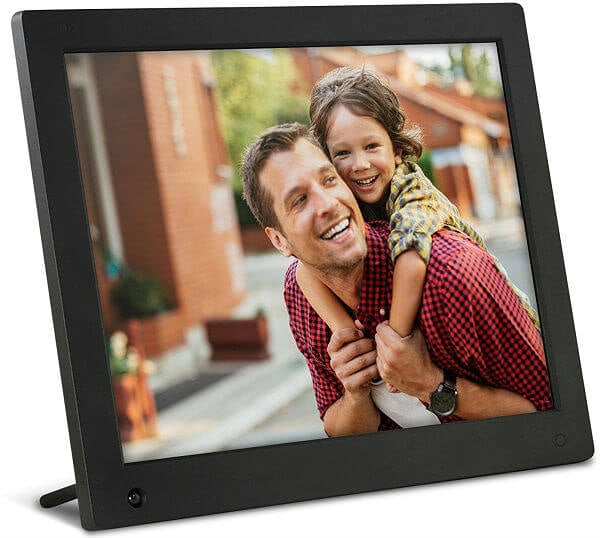 Do you want to take a look at the most memorable moments of your life? Then, the best option will be to put those images on a Digital Photo Frame like NIX Advanced Photo & Video Frame. This high-resolution photo frame is going to be the best gift for women. This can be set on an office desk or family room with memorable snaps of your family. Nix digital frames can be used to play photos and videos.
The built-in stereo speaker can play background music or video with sound. The NIX digital photo frame is equipped with a motion sensor that will turn the frame on when you enter the room and off once you leave the room.
The photo frame offers display 1280×800 resolution. The clock and calendar are the additional features that you can display along with photos. You can select different sizes of digital photo frames from our exclusive list.
This 8-inch frame will be an ideal tech gift for your spouse or girlfriend to recall the beautiful moments in their life.
Buy from Amazon
Google Home Nest Mini

Google Home Mini is going to be a great Christmas gift for mommies. The smart speaker with a built-in Google assistant can tell bedtime stories for the kids. Not only that, Google Home Mini works seamlessly with more than 5000+ smart home devices.
You can adjust home temperature, turn on family room lights, etc. just with a voice command. You can perform an instant voice search with Google Home Mini to search the web. Let us have the best gift for Women and children.
For $49, it is one of the best tech gifts for women, and there are holiday deals that are coming for $25.00 tag price. The Nest Mini, an updated version, is also available under $50 from Google Store.
Buy from Google Store
Google Home Mini Battery Base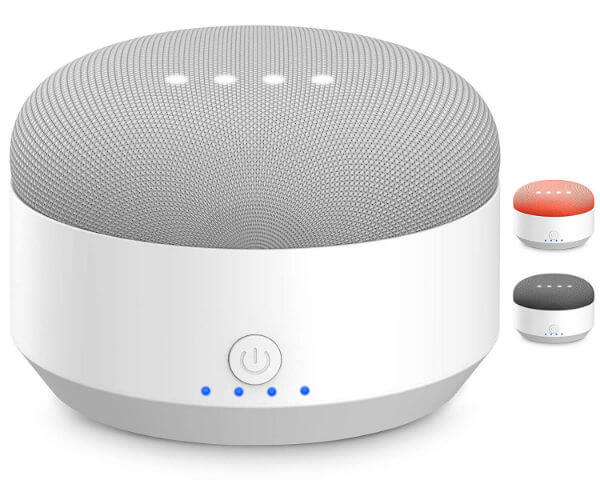 Google home mini needs a power supply to work. You can make AI Powered speaker portable with this rechargeable battery base pack. This battery base (check more mini base here)  can be used with your existing power adapter.
Take out the chord whenever you want to use the device on the go. It has an intelligent battery management system that will switch between AC adapter mode and Battey mode automatically. Take your Home Mini where ever you go and enjoy some music with this portable power pack.
The battery base is protected with anti-skid rubber pads at the bottom. And, the cost of Google Home Mini Battery Base is less than $50 bucks.
Buy from Amazon
Smart Plug ( Alexa Google Home)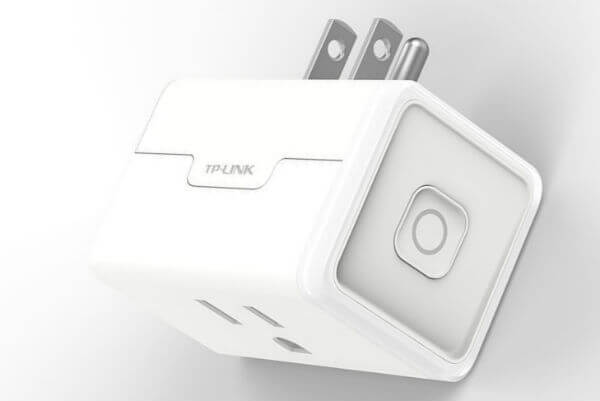 This Wi-Fi integrated Kasa Smart plug is a cute and tiny power outlet that can be used with Alexa, Google Assistant, or devices supported by Microsoft Cortana. You can schedule this smart plug to switch on and off automatically. You can remotely control this smart plug with a dedicated Kasa app from smartphones.
This smart plug is one of the most innovative products which comes at a price of less than $50. Turn on and off your appliances remotely with Smart Speakers. You can have more smart controlled devices for Alexa or Google Assistant while selecting the gadgets for women.
Buy from Amazon
Logitech iPad Air Protective Case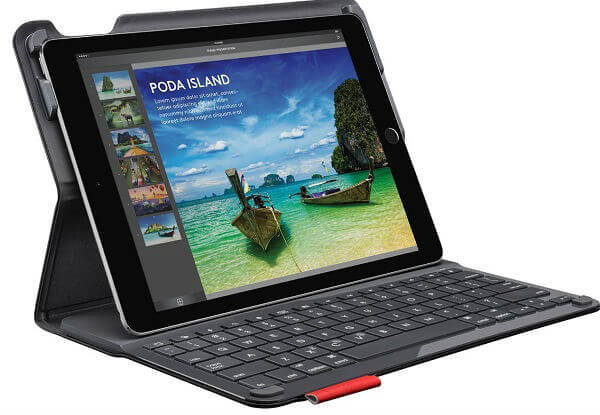 Did you already invest in Apple iPad? Now it is time to shop for some additional iPad accessories to protect your investment. Just like the scratch guard, it is vital to protect your iPad Air with a good quality case. The Logitech iPad Protective case will not only protect your device from getting damaged but also helps you to type fast by using the compact keyboard.
The keyboard can be connected to the iPad Air using Bluetooth. Also, the keyboard has a dedicated media control keyset that can be used to play music, movies, control volume, and more. Check here for iPad Accessories to Protect your Device.
Buy from Amazon: iPad Cases
Smart Body Scale for Android and iPhone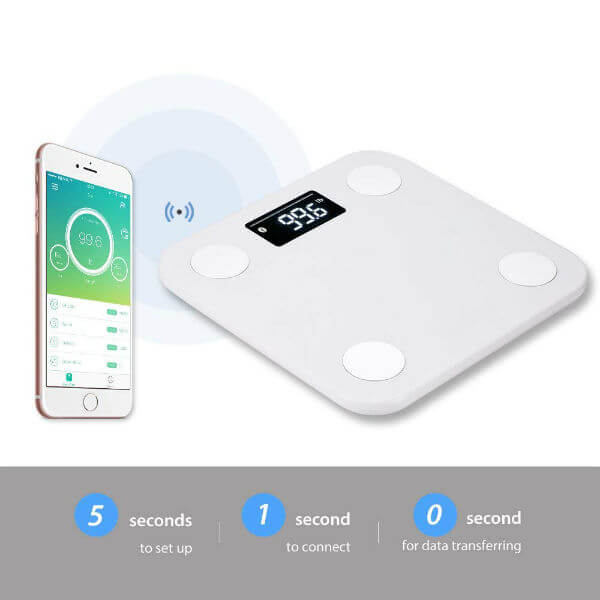 Generally, women put a lot of effort to maintain their body weight than men. And, they always like to keep their weight under control by following weight loss or diet plans. The Yunmai Smart Bluetooth Body Scale is considered a high tech gadget for women to control their diet.
This smart body scale will help them to keep track of their BMI, Body fat, Bone mass, Muscle, and more. Plus, the Yunmai app can be synced with all major fitness trackers like Fitbit, Google Fit, and Apple Health. For under $50, this smart body scale is one of the best gifts for women.
Buy from Amazon
Wireless Atomic Digital Color Forecast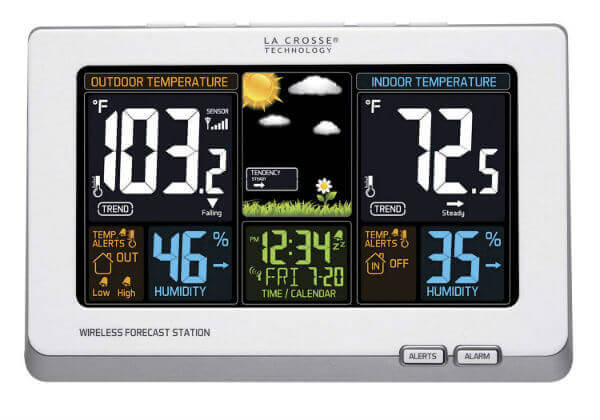 Do you use your phone or computer to check the current weather? Not anymore. Just connect the Wireless Atomic Digital Color Forecast Station to your Wi-Fi network. The Weather station will display the indoor/outdoor temperature, humidity, date & time, etc.
And, the clock is automatically adjusted for daylight savings. Also, it displays weather icons like sunny, cloudy, snow, rain, and more. You can create temperature alerts for both indoor and outdoor. The Forecast Station has an alarm as well. The cost of this Wireless Atomic Digital Color Forecast is less than $50.
Buy from Amazon
Induction Cooktop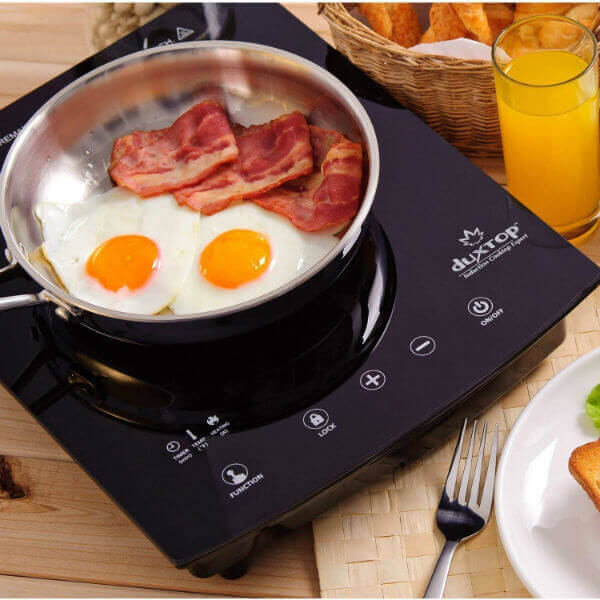 An Induction Cooktop will be very handy to take whenever someone is going for a long drive or while staying in hotel rooms without a kitchen. This Duxtop induction cooktop is lightweight and can be easily carried wherever you go along with the right kind of cookware.
It is extremely safe to use this cooktop as it will shut down automatically if no cookware is detected for 60 seconds. Plus, the induction cooktop also offers a Child Safety Lock system and no flame cooking. At the cost of less than $50, this Duxtop Induction cooktop is one of the best gifts for women.
Buy from Amazon
Smart Kitchen Scale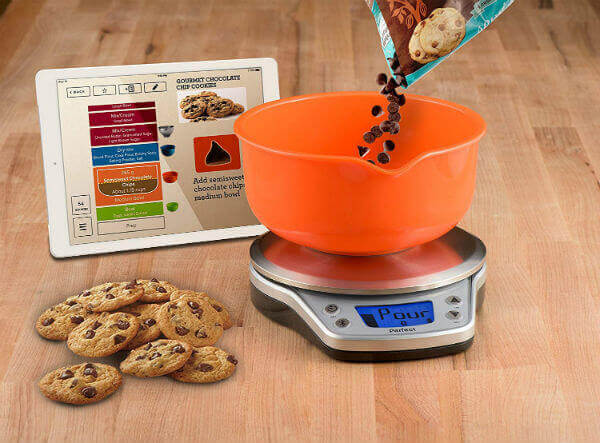 While making cakes or other baked recipes, measuring the ingredients is very important because a slight deviation will make the recipe taste different. Luckily, this smart kitchen scale, along with the app, helps you to forget the concept of measuring completely.
If you are making the tested recipes listed on the app, this scale will be tuned automatically. Just you need to keep the vessel on the scale and start pouring the ingredients one by one. And, the scale will alert you when to stop pouring. Plus, you can add your own recipes with the ingredients. For just under $75, this is one of the most innovative and valuable gifts for women.
Buy from Amazon
Echo Dot with Clock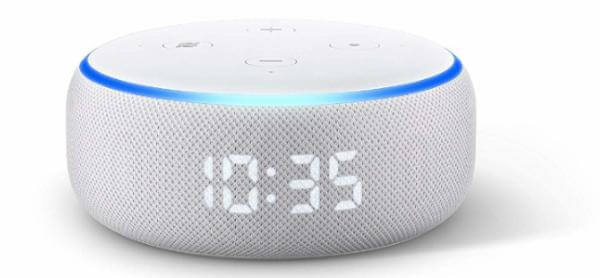 Amazon Echo Dot is a great alternative for Google Home Mini for Alexa lovers. Echo Dot is a smart speaker integrated with Alexa (like Google Assistant) and clock display. You can ask Alexa to play music, check current weather, set alarms, stream songs from Amazon music, play movies from Amazon Prime, and much more.
Echo Dot can switch on lights, lock the doors, adjust the temperature of your Air Conditioner provided if they are connected to the Wi-Fi network. You can also use the device to make hands free calls. At a price of less than $50, it is one of the best tech gifts for women, and Amazon always offers deals for their gadgets in the holiday season.
Buy from Amazon
Bluetooth Workout Headphones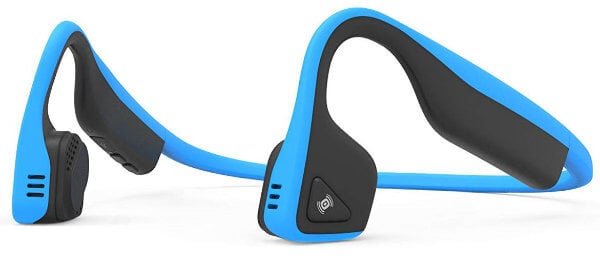 Traditional wired headphones have become less popular as everyone prefers Wireless Bluetooth Headphones. AfterShokz Wireless Headphones is sleek and lightweight. The headphone is compatible with iOS, Android, Mac, and Windows. With long battery life, the wireless headphone can be used while running, walking, cycling, gardening, or any outdoor activity. You can check more sweatproof headphones here.
The Bluetooth Headphone is ideal for a workout and available in many colors like Blue, Red, Green, Black, Pink, and more. For a price of less than $100, this will be a great Christmas gift for your spouse or girlfriend.
Buy from Amazon
Smart BP Monitor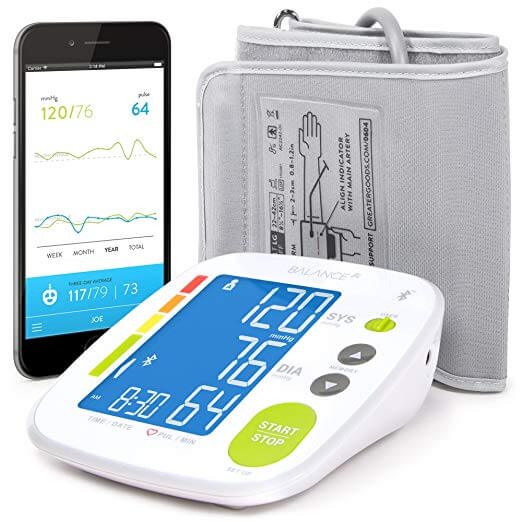 A BP Monitor is a handy device for middle-aged, senior, or pregnant women. You never know when the pressure shoots up, and this techie gadget will always be ready. This Bluetooth based BP Monitor is straightforward to use and will provide the most accurate readings. It can be used on either of your arms.
The BP monitor is battery operated and can store up to 120 readings for two people. Once you pair the monitor with the Balance Health app, the readings will be transferred automatically to your phone. This monitor can be used with Android and iPhones. (can be integrated with Apple Health).
With a price of less than $50, this is a useful tech gift for women. If you are a techie Mam and want more health gadgets that can sync with your phone, here is the complete list of Health Monitoring Devices to Work with iPhone & iPad.
Buy from Amazon
Smart Thermometer for Android & iPhone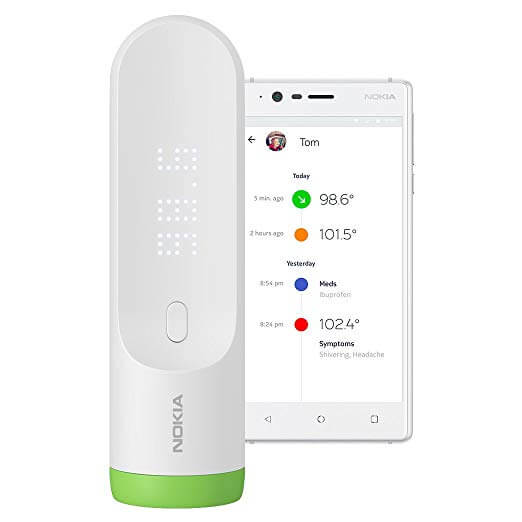 A Thermometer is a mandatory device in almost every household. Because you never know when someone in your family will get affected with the flu or fever. This Smart Thermometer will make your job easier as it not only records the temperature but also keeps track of the past readings as well.
Once you download the Nokia Thermo app, all the temperature readings will appear on the app. Up to 8 users can keep track of their temperature history and share that with their physician or healthcare professional if needed. This tiny tech gadget is an ideal gift for Moms who have kids. For less than 90 bucks, this smart thermometer will be a great tech gift for women with kids.
Buy from Amazon
15. Portable Phone Charger
How will you feel if you are in someplace with no power outlet and your mobile got switched off due to low battery? Terrible? Not anymore. This RAVPOWER portable phone charger can act as a power source to your mobile phone at least for a few hours.
As it has three smart USB ports, you can connect three devices simultaneously in addition to the wireless charging bed. Besides the phone, you can also use the charger for iPad or tablets. The charging speed of this device is three times that of your standard charging cable. Check for more Portable Power Banks with Wireless charging for Android and iPhones.
At a price of less than $50, this portable charger is a cool tech gift for your spouse or girlfriend.
Buy from Amazon
External SSD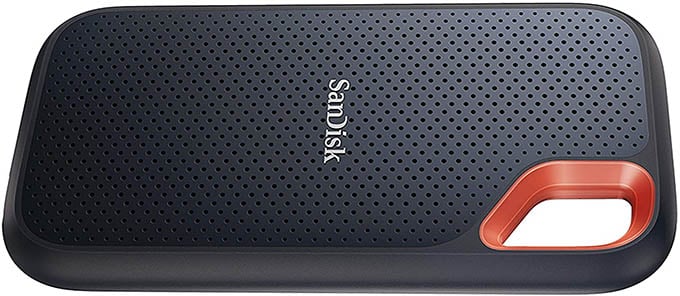 SSD provides a vast amount of storage when compared with traditional USB flash drives. Time to upgrade from spinning hard drives to SSD. This SanDisk portable Solid State Drive (SSD) will transfer files at a much higher speed than the USB drives.
It is compatible with both Windows and Mac OS. Also, it is highly durable; lightweight consumes less power and easy to carry wherever you go. There are high capacity External SSDs are available for Mac, Windows, and Android Device. For a price of less than $70, this drive provides storage of 240 GB.
Buy from Amazon
Universal TV remote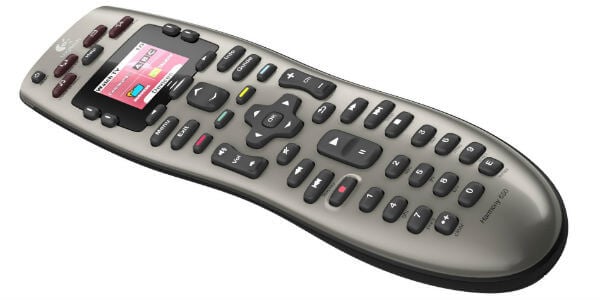 The Logitech Universal TV remote will help you to control eight devices using a single remote. Just connect the remote to your computer and do the initial setup for all the devices. That's it. Then, you can easily switch channels on your TV or play a movie on your Blu Ray player using the Universal TV remote.
The remote has a color LCD display, which shows the icons for the channels and the commands. Just trash all clutters from your living room table. Combine all your devices' remotes into a single device with the Universal Remote Control.
The Logitech Universal TV remote supports 6000+ brands. Hence, you can connect whichever device you like. This remote is a good buy for a price of less than $50.
Buy from Amazon
Wi-Fi Enabled Video Doorbell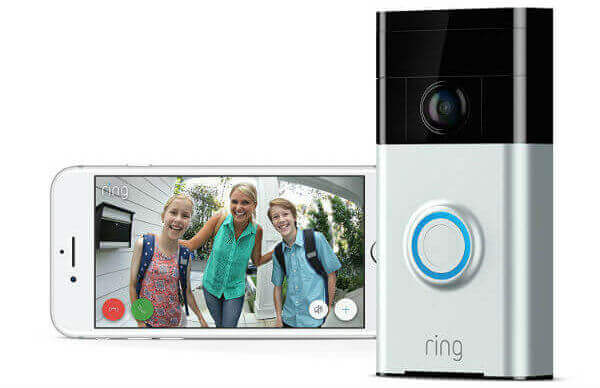 The Wi-Fi Enabled Video Doorbell will add extra layer protection to your home security. You don't need to open the door to see the visitors. Before opening the door, they can easily see who has rung the bell. Besides knowing who's outside, you can also speak to the visitors from your phone, computer, or tablet.
You can hear the voice of the visitors as well. Plus, you can get alerts if any motion is detected near your door right on your smartphone. The Doorbell can also be used to monitor your home. This smart video doorbell can be integrated with Alexa. For less than $100, it is a valuable tech gift for women, that can protect your home from intruders and thieves.
Buy from Amazon
19. iPhone/Android USB Backup Stick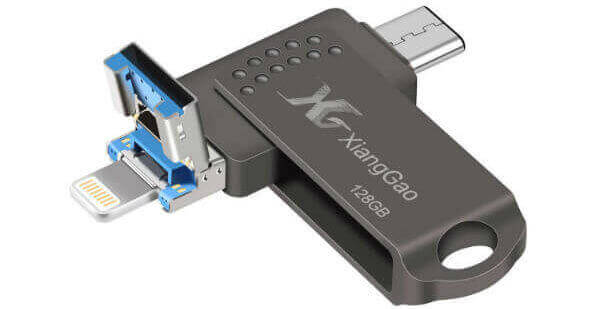 Is your phone running out of memory? Then, the best option will be to use the USB Flash Drive to back up the images and documents from your iPhone/Android-based smartphone. This USB flash drive is compatible with Windows PC, Android, iPhone, iPod, iPad Mini, and Mac.
The storage capacity of this drive is 128 GB. For less than $50, it is one of the best gadgets for women to transfer photos and documents rapidly and keep a backup of your sweet memories.
Buy from Amazon
20. Tile EC-11002 – Key Finder

Are you someone who often searches for your house keys, car keys or other items? Then, this Tile Key Finder will make your life easier. It is a small Bluetooth tracker that will help you to find your lost items.
You can keep the tile on your bag or attach it to a keychain. This Key Finder will also help you to locate your phone. If the tile button is pressed twice, then your phone will ring even if it is in silent mode. By pairing the key finder with the Tile app, you can even find the last seen location of the items. For below $50 price mark, it is a cool gift for women.
Buy from Amazon
We hope the above tech gift ideas will be helpful in choosing the right gift for your wife, girlfriend, or daughter. The holiday season is coming, and a lot of deals are running on Amazon and BestBuy. And, you can select the best tech gift for your girlfriend or spouse based on her choice. This is the best time to choose the best gift for women for a good deal. Select your best tech gift for her and prepare to jump on the right deal.